Under Eye Dark Circles: Causes and Treatments
Seoul
Contents
As the saying goes, beauty is in the eye of the beholder… Well, you could just as easily say that beauty is simply in the eyes. And with the proliferation of mask use in recent years, never has it been so important to keep your peepers looking fresh.

Koreans are all about the eyes (and skin) and the rise of Korean brands, treatments and procedures just keep coming in the ongoing Korean wave. Amongst procedures such as double-eyelid surgery, dark circle removal has become increasingly popular among Koreans (and expats) in Korea.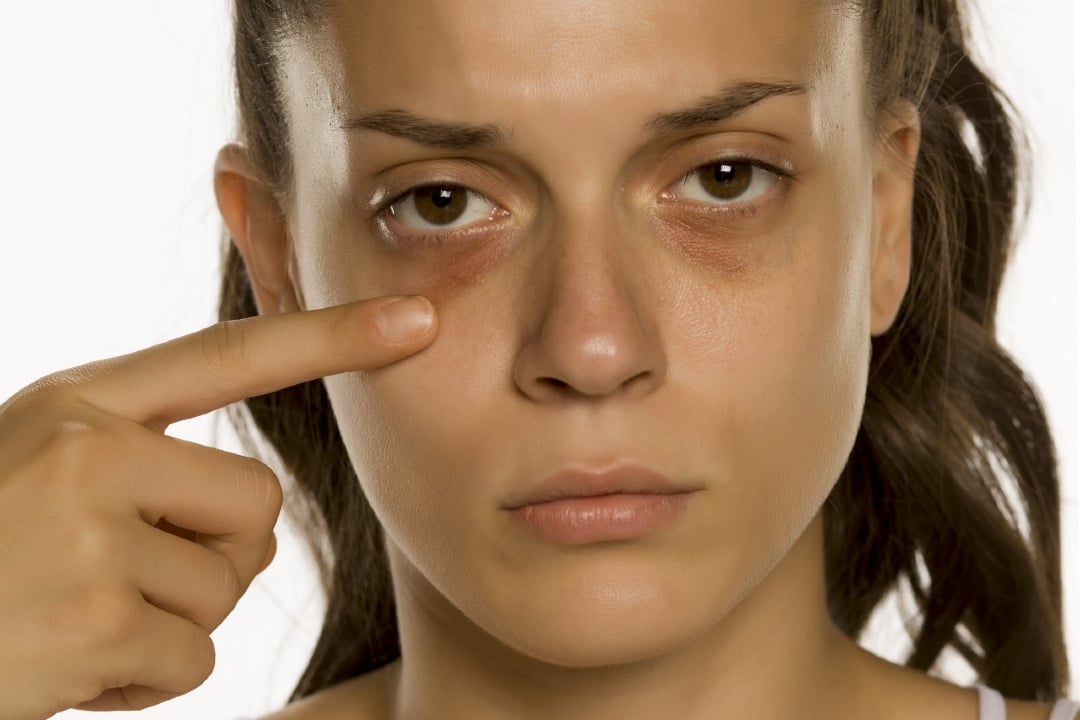 What causes dark circles?
Identifying the cause of dark circles under the eyes is a bit of a minefield; there is a seemingly non-exhaustive list of causes and triggers, and figuring out what is causing yours will take some time and consultation with your doctor.

Some of the most common causes, however, are:
Age
Fatigue
Allergies
Eyestrain (looking at screens for too long)
Dehydration
Overexposure to sun
Anemia
Genetics
A large part of why dark circles appear is collagen—or the lack thereof. As people get older, the body naturally produces less of this skin tightening, rejuvenating substance, making the under eye skin area thinner and therefore darker.

Methods for treating dark circles in Korea
Before we continue, let's quickly look at the methods for treating dark circles. There are generally two accepted methods for removing dark circles: retail products, such as creams, ointments, and face masks, or surgical procedures. This article will focus on surgical procedures.

There are several surgical—invasive, minimally invasive, and non-invasive—procedures available for dark circle removal in Korea, depending on what is causing the dark circles to appear and the result that you want.

Each treatment can appeal to a variety of skin types, causes, and budgets, ranging from invasive fat removal / repositioning, to collagen-boosting fillers and laser treatments to restore that bright and youthful appearance.

The best dark circle removal clinics in Korea and treatment options
If you're considering coming to Korea for dark circle removal treatment, or already live here and want to remove the dark circles from your eyes, then you're in luck. Clinics offering dark circle removal surgery are
numerous and high-quality
. There are also
numerous medical tourism agencies
, which can facilitate your journey.
Below is a list of some of the most reputable eye and skin clinics in Seoul that offer dark circle removal treatment. Let's take a look at some of the clinics and what they offer.
Not many clinics can compete with BANOBAGI when it comes to plastic surgery and facial rejuvenation. They have been operating for over twenty years and are one of the most reputable and trusted plastic surgery clinics in the whole of Korea.
As well as numerous plastic surgery options, such as Korean
V line surgery
, BANOBAGI also offers comprehensive invasive and non-invasive under-eye dark circle removal treatments.
Dark Circle Removal Treatment Options at Banobagi
A. Undereye (Transconjunctival) Fat Removal/Repositioning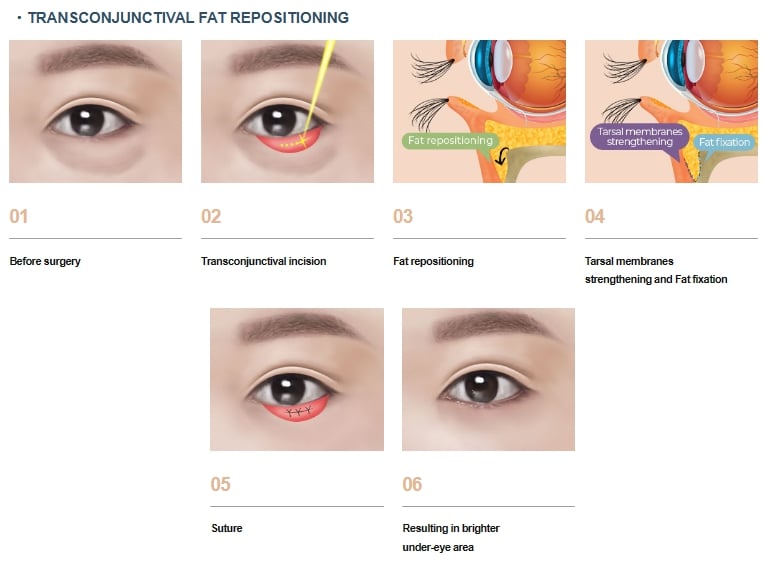 Type:
invasive
Best for treating:
excess fat/loose skin
Pros:
permanent
Cons:
more expensive
Transconjunctival fat removal / repositioning, also known as blepharoplasty, is the most common surgical treatment found for removing dark circles in Korea. Although the primary function of blepharoplasty is to remove excess fat or loose skin from under the eyes, it can also have the effect of significantly reducing dark circles.
During the procedure, which can last for up to three hours, eyelid fat is removed and redistributed and extra skin is cut away.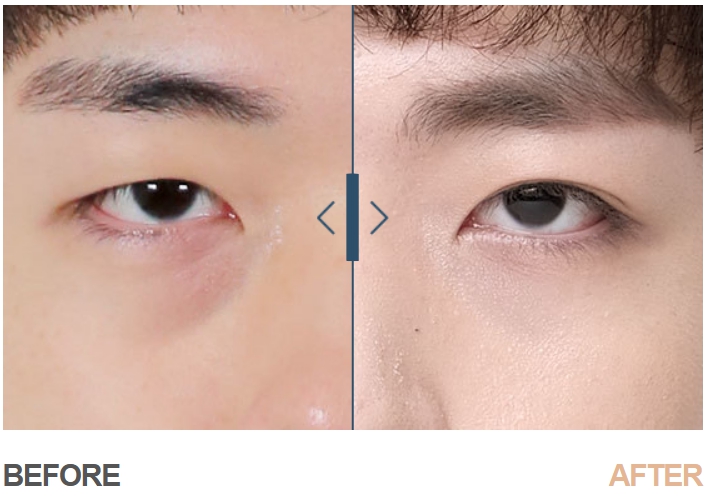 B. Dermal Fillers
Type:
minimally-invasive
Best for treating:
volume loss / visible veins
Pros:
cheaper, no downtime
Cons:
temporary
This procedure involves injecting a naturally-occuring compound, such as hyaluronic acid, under the lower eyelid skin. The idea is to stop the blood vessels under the skin from showing due to thinning of the skin, therefore adding volume to the under eye area and decreasing dark circles.
BANOBAGI is officially appointed as a representative for the use of Artecoll, a filler that helps reduce facial wrinkles and adds volume through subcutaneous injections of collagen and polymethyl-methacrylate (PMMA).
Some things to keep in mind, however: filler will not work if the reason for your dark circles are because of pigmentation changes. Furthermore, this is a temporary solution only lasting up to six to nine months. After that, the compound is metabolized by the body.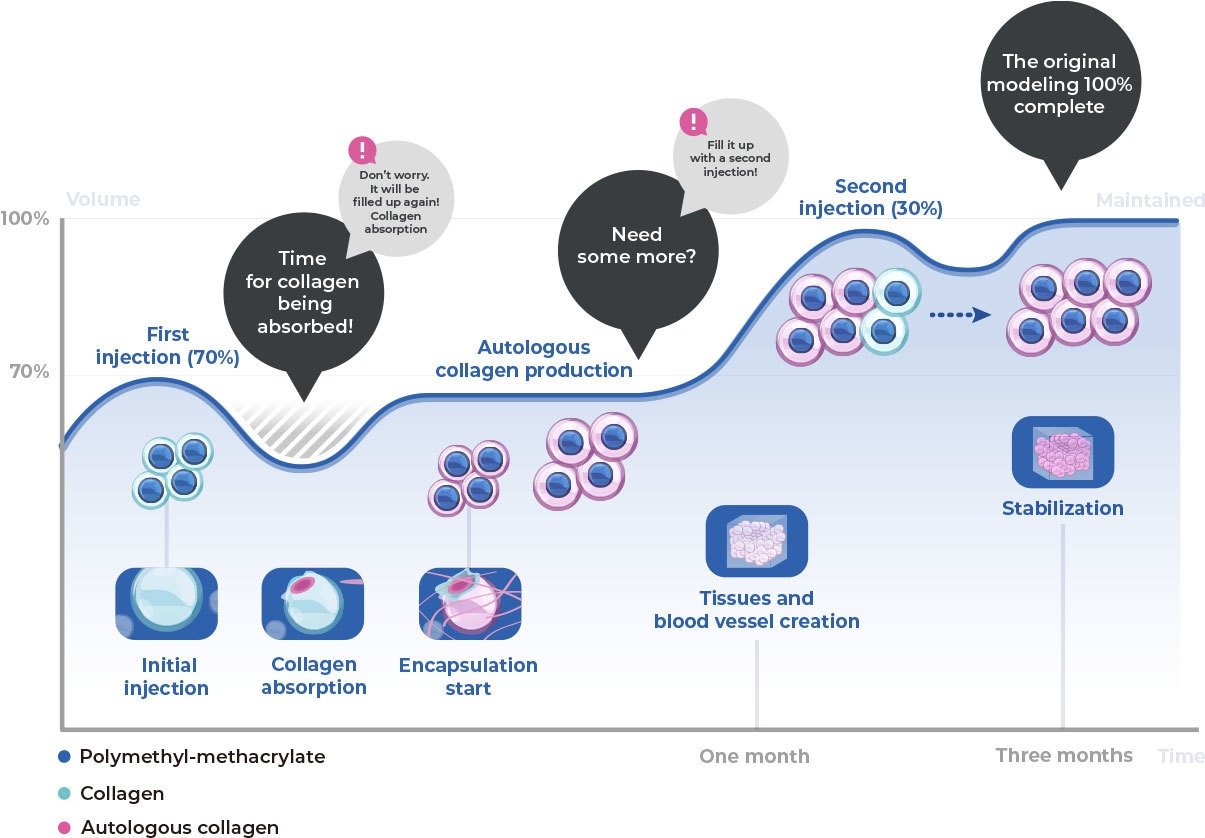 C. Ultherapy laser treatment
Type:
non-invasive
Best for treating:
pigmentation correction
Pros:
versatility, no downtime
Cons:
not suitable for every skin type
Ultherapy is a form of nonablative laser therapy. Nonablative means that the skin is left intact; the lasers are simply designed to encourage the formation of collagen in the skin, that precious material that is lost to our bodies over time. They can also tighten the targeted lower eyelid area, resulting in more taught and supple (less droopy) skin.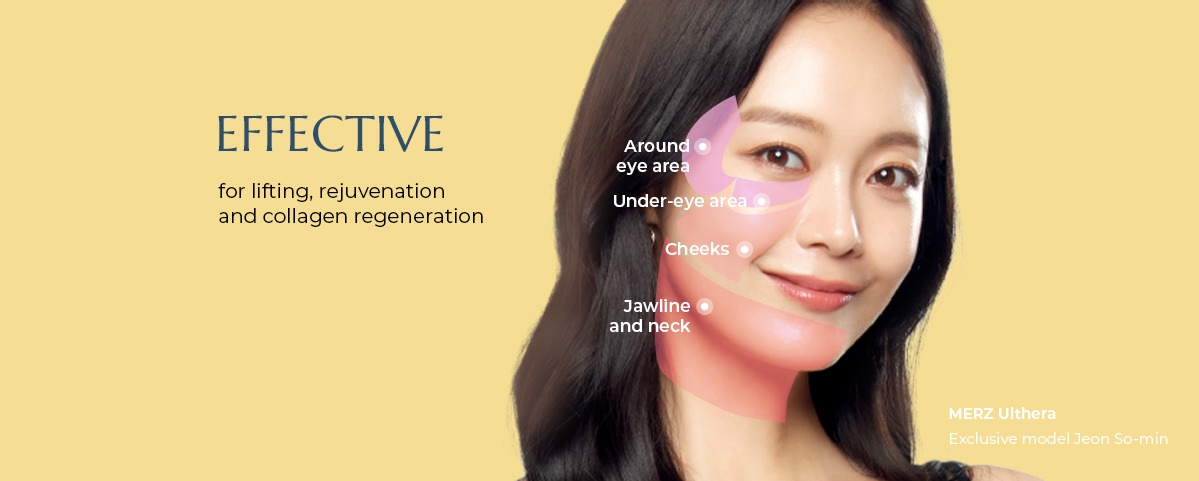 As you can see, BANOBAGI offers a range of dark circle removal procedures to suit a variety of causes, skin types, and budgets.
Click here to schedule a consultation with Banobagi Clinic through My Guide Seoul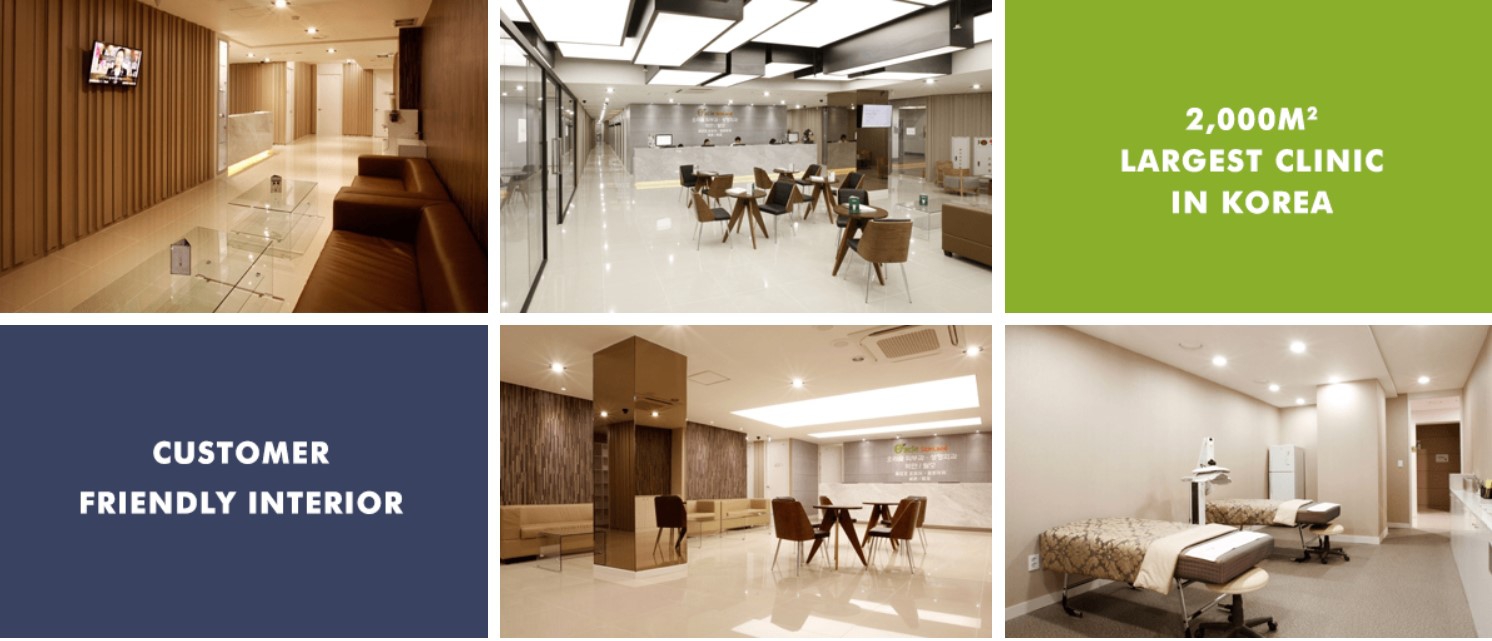 Oracle's goal is simple: to enhance your beauty utilizing the most natural, minimally-invasive, and painless techniques, and to customize the entire treatment to the patient's specific needs.
Their luxurious clinic (the largest in Korea) is located in the center of Seoul and is fully equipped with the most up-to-date equipment.
Dark Circle Removal Treatment Options at Oracle Clinic
A. Upper and Lower Blepharoplasty
Type:
invasive
Best for treating:
excess fat / loose skin
Pros:
permanent
Cons:
more expensive
Dark circle removal at Oracle is quick and easy. They offer upper and lower blepharoplasty, wherein excess skin and fat is removed, making the eyes look fresher and less tired.
B. Lasers and Fillers
They are one of the best destinations for non-invasive treatments.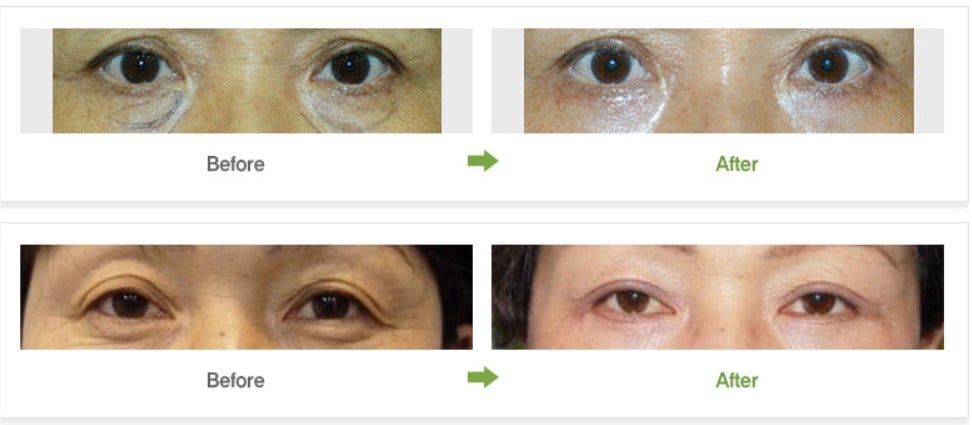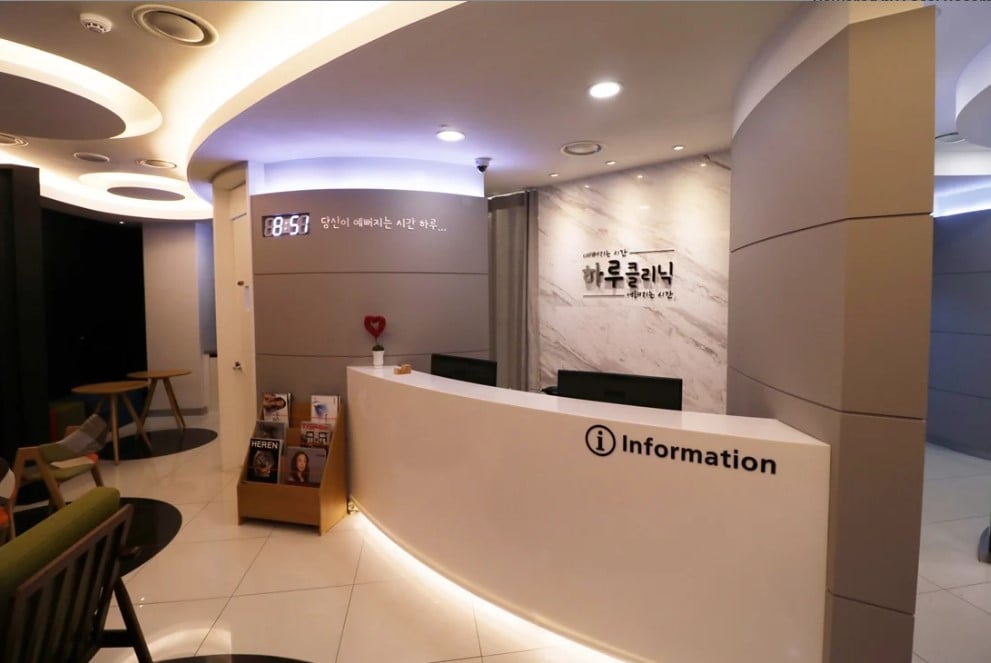 One of the key advantages of Haru Clinic is their commitment to personalized care. Patients can expec t a 1:1 consultation, where they have the opportunity to discuss their specific concerns and goals with the skilled surgeons.
Leading the team at Haru Clinic is Dr. Seong Moon Jeong, a highly experienced surgeon who graduated from the prestigious College of Medicine at Hanyang University. Dr. Jeong served in various clinics before establishing Haru Clinic. Your case will be handled personally by Dr. Jeong, who will perform the operation, ensuring the highest level of care and precision.
Dark Circle Removal Treatment Options at Haru Clinic

A. Lower Eyelid Fat Removal
Type:
invasive
Best for treating:
excess fat / loose skin
Pros:
permanent
Cons:
more expensive
The aim of this dark circle removal surgery is to remove excess fat surrounding the eye, reducing protrusions that can cause droopy or dark under eye areas.
What's more, Haru uses dissolvable stitches, which means there is no need for a repeat visit once the dark circle removal surgery is done.

B. Dermal Fillers
Type: minimally-invasive
Best for treating: volumn loss / visible veins
Pros: cheaper, no downtime
Cons: temporary
A quick and easy procedure which can be done in around 30 minutes, fillers at Haru Clinic can easily achieve a bright and youthful look in no time.

With fillers suitable for a range of skin types, thanks to Haru Clinic's know-how you can find the perfect dark circle surgery for you.
Although fillers can be used for a variety of purposes, when used around the under eye area they can significantly raise the volume of the skin and reduce dark circles.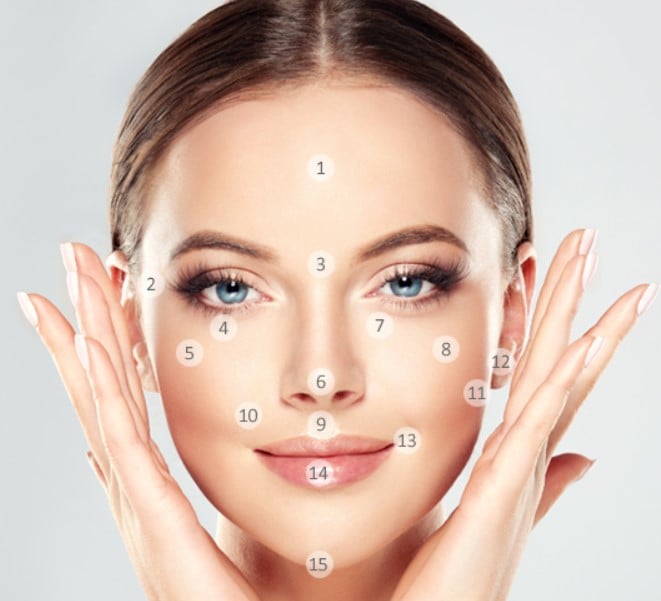 You can make an enquiry through My Guide Seoul
HERE


Frequently Asked Questions
How long is dark circle removal surgery?
This depends on the treatment. Invasive procedures can be longer, between one to three hours. Non-invasive procedures will generally be a lot shorter. Once you know which kind of procedure is right for you, you will be able to know how long your surgery will take.
What is the recovery time for dark circle surgery?
This will depend on the treatment, however recovery time is usually around 1-2 weeks. Patients may choose to take a few days off work, but can return to normal activities within a few days. For invasive procedures like blepharoplasty, expect bruising and swelling around the eye area for 1-3 weeks.
Do dark circles return after dark circle removal surgery?
Generally speaking, after surgeries like transconjunctival fat removal / repositioning or upper and lower blepharoplasty, dark circles will not appear. However, every patient is different and a return of dark circles can never be 100% ruled out.
What is the best treatment for dark circle removal?
Every treatment is different depending on what is causing the dark circles, and so there is no one best solution.To find what's best for you, consult with a surgeon at an eye clinic to discuss your individual needs and expectations.
What risks or side effects can come with dark circle removal treatment?
Again, this depends on the treatment. Blepharoplasty is generally considered to be very safe with minimal risks. However, they can never be 100% ruled out. Bleeding, scarring or dry eye can be a possible side effect but usually temporary. For non-invasive procedures like laser treatment, some bruising unintentional discoloration can occur, however this is minimized when it is conducted by an experienced surgeon.