Best Restaurants In Seoul - Itaewon/Hannam
Seoul
Experience the most innovative and international restaurant scene in Seoul right now
Itaewon and Hannam - home to the large expat community in Seoul is located between N Seoul Tower and Gangnam, just north of the Han River. Here, you will find the main American military base and UN Village, as well as the majority of all the foregin embassies and consulates.
Besides the diplomatic atmosphere here, Itaewon and Hannam also represent the most innovative, multicultural and international restaurant scene in Seoul right now. Here, the choices of restaurants are abundant. The quality standards are high and you will find all types of cuisine and dining options, many neatly hidden in between the narrow back alleys off the main Itaewon street.
We at My Guide Seoul believe that some of Seoul's best dining is to be found here and based on general buzz, popularity with locals and reviews, we have chosen some of the best new kids on the block... 
Read on for our best picks...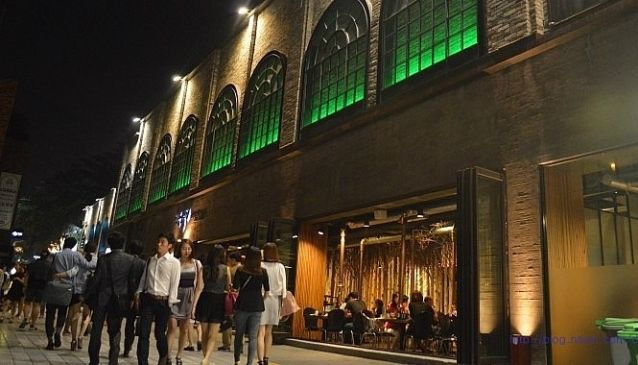 Looking for a great business dining or a date spot in Seoul? Then you should try Libertine Bar & Kitchen. It is probably the best new restaurant to open in a long time!
Libertine serves new and classic American dining. Unique fresh food, with great wine list of reasonably priced wines from around the World. Libertine Bar and Kitchen also caters to their own original cocktails and drink classics, in their stunnning cocktail bar. There's always something new to dine, drink and indulge at Libertine!
Renowed for their weekend brunch which have people waiting in line to be seated. Yes! This means you would have to call and make a reservation if you want to try their Eggs Benedict. If brunch is not your thing, then come in for lunch or dinner - it is just as good if not better. Try the dinner course menu along with three glasses of wine for 65,000KRW - great value and taste!
Libertine serves high quality dishes made from seasonal ingredients sourced market and farm-direct. The elegant interio decoration and unique atmosphere will surely transport you away from Itaewon directly to the cafés and restaurants of New York and San Francisco.
Address: 1F. 141-8 Itaewon-dong, Yongsan-gu, Seoul, Itaewon
Phone: +82-2-790-9477
Follow Libertine on Instagram: @libertineseoul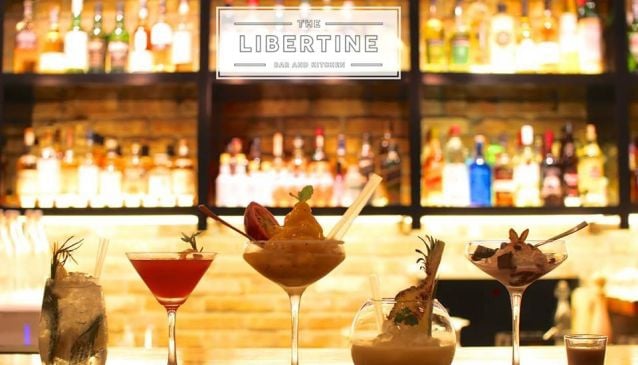 Second Kitchen is run by the talented chef Christine Lee. The food is modern American with a focus on seasonality and light pleasant flavors.
The restaurant is a favorite lunch spot with the upper-class housewives of hannam-dong and it is necessary to make reservation for lunch. We have tried their lunch and it doesn't disappoint, however their prices are a little above average compared to the normal lunch fare in the area. Also, the interior is gorgeous and you can easily forget you are sitting in a little back street behind and apartment block.
Second Kitchen also has a good easy to comprehend wine list and also does wine pairing menus. There is valet parking for those who drive and it is near the well known Hannam 5 way junction.
The burger is popular with locals, but we really think you should be trying some of the more elaborate dishes they serve there. The salads are great and the mains all have finesse and lightness to them.
Address: 1F. Hannamdaero-18-gil Sreet 22, Hannam-dong
Phone: +82-2-794-7435 
Follow Chef Christine on her personal Instagram account: @foodlover415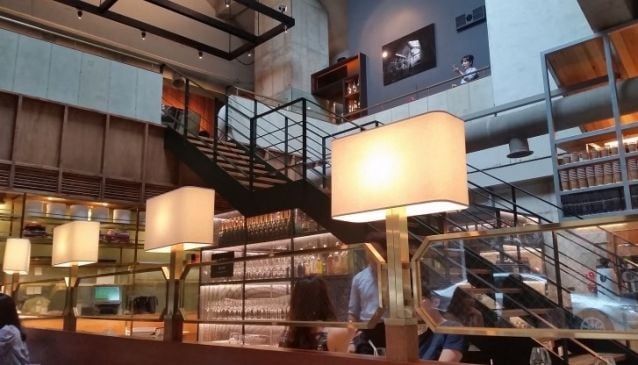 Analog Kitchen is best described as an Italian Fusion Bistro.
Analog Kitchen is famous for two dishes. One is the grilled calamari with rice served with a fried egg on top priced at 12,000KRW, inexpensive in our opinion, and tasty. The other one is their blue crab spaghetti. The presentation for this dish will surprise you! And the creamy and sweet notes you get from the sauce and the crab meat will put a smile on your face.
There are also other more classic pasta and rice dishes on the menu along with their pork cutlets. The prices are inexpensive and its a great little place for a romatic dinner for two.
It has a smaller capacity compared to Libertine and Second Kitchen and the decor is more humble, but then again, their style of food is comfort food or home style cooking. The restaurant is in a quiet area and there is no parking so you should take a taxi to get there, just give the driver the address and he will put it into his navigation gps.
Address: 261-6 Hannam-dong, Yongsan-gu
Phone: +82-2-749-2927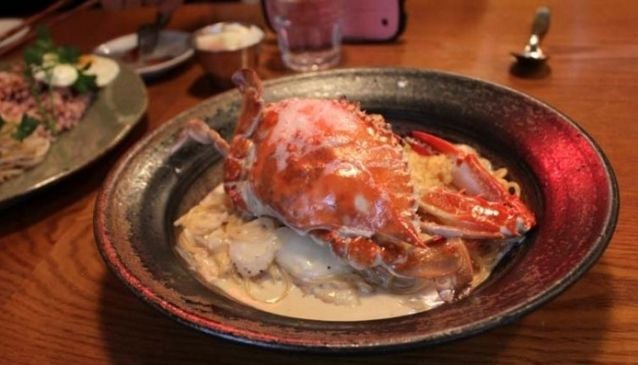 At Hanwadam you can get the Korean equivalent to Kobe beef.
It's called Hanwoo beef and it is dry aged at a low temperature and cooked on a hot skillet in front of you, similar to the way you would be getting your Kobe beef served in Japan.
For people who haven't tried the rich marbling of Hanwoo beef there are several restaurants that serve up this delicacy in Seoul, but Hanwadam's way of cooking the beef and the fried rice at the end is a little different we think. Also the interior and atmosphere is a bit more contemporary at Hanwadam.
Their serving size for beef is 160g and the prices start from 33,000KRW for aged tenderloin up to 46,000KRW for aged chuck flap tail. Not a bad deal considering all their beef is of the highest Korean quality grade, 1++.
The restaurant is also close to Hannam 5-way junction and Second Kitchen.
Address: 75-1 Hannam-dong, Yongsan-gu
Phone: +82-2-749-7905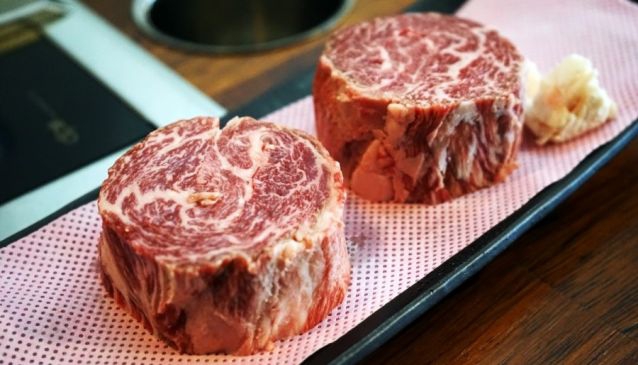 Hwangsogo Restaurant is the best Korean barbecue restaurant in Itaewon, and it is actually listed as the 55th best overall restaurant in Seoul according to the "Top 100 Bloggers Top 100 Restaurant Guide for Seoul". Not bad considering the thousands of Korean barbecue restaurants you'll find in the city. We love this place. It is open 24 hours a day and although you have to walk up the seedier side of Itaewon, it is all worth it.
The main thing to try at Hwangsoso Restaurant is "Tong-kalmaegisal" or in English, pork skirt meat, a popular cut of meat with Seoulites. This particular cut is from the belly side of the pig and is a bit darker in color, wonderfully juicy and has less "porky" flavor than pork belly. They have other cuts of pork as well but this is really the only thing you need to try here and it is what everyone else around you will be eating. The staff will grill it for you together with garlic and if they don't just ask them to please roast the garlic with the meat.
The restaurant is up the hill right next to the firestation in Itaewon, once you reach the top, don't worry it is not far only a few hundred meters, you will see the restaurant on your right side. There is a car tire shop right next to it.
Address: 141-16 Itaewon-dong, Yongsan-gu
Phone: +82-2-794-0092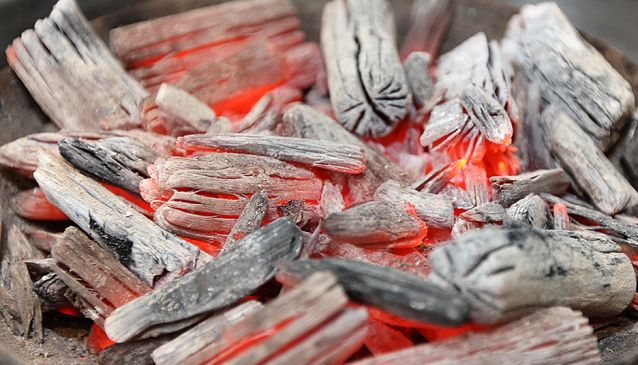 Another one of the most popular Korean restaurant in Itaewon at the moment, according to many food bloggers, is Joongshim-byeolgok. Its name means: "In the middle of a new tune". The name of this Itaewon restaurant is definetely different and so is the food. Have you heard of Manila clam popcorn and steamed Hanwoo beef stew before? Neither have we, but judging from the reviews and the look of the food it must be delicious! We haven't eaten here yet but it's next on the list!
Other popular items on the menu here are the seafood porridge, sliced octopus, tartare, flame torched tenderloin and the steamed cockles and grilled clams.
Address: 34-91 Itaewon-dong, Yongsan-gu
Phone: +82-2-795-0606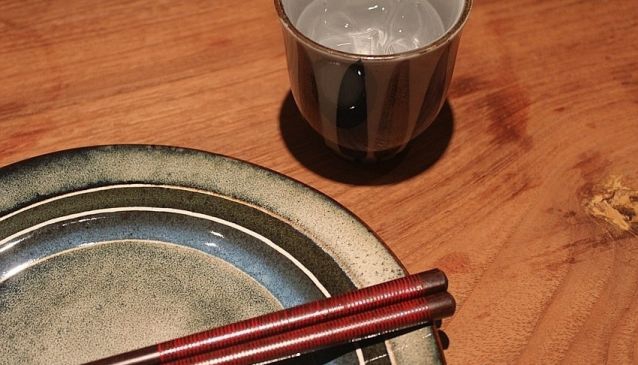 Introducing one of Itaewon's Finest Chefs, Mr Jay Ken (a.k.a Jubari).
With the opening of his new Restaurant - Midnight Bistro Jubari Project, or Season two of his famous Midnight Bistro, Chef Ken has decided to expand his trade upon heavy demand from his loyal following of customers who crave his unique dishes and often make reservations up to 3 weeks in advance.
Chef Ken is a well travelled man often spending up to 5 months of the year in various countries around the world soaking in the rich culinary culture that each country has to offer.  He takes this newly learnt culinary knowledge and brings it back to Korea for those who do not get the opportunity to try such exotic foods.
Chef Ken runs by a bold rule of not having a set menu.  Instead, he goes out each day and visits local markets to find out the latest and freshest ingredients available at any particular time.  You will be guaranteed that a dish you consume at Midnight Bistro Jubari Project, will be of the upmost quality and originality.
Take a look through the Gallery and get a taste for what Midnight Bistro Jubari Project has to offer.  Come in and be surprised by the unique, yet well thought out meals that will be available each day.  There is no other kitchen in Itaewon that offers this freedom for choice.
Make sure you book in advance as Midnight Bistro Jubari Project is often fully booked.
Address: Yongsan-gu, Itaewon-dong, 64-15, 5th Floor
Phone: +82-2-3785-3385