How to Pursue The True 'Gangnam' Style
Arts & Culture
You will be taken aback by the district's prosperity and its high-end fashion
For the past few months, PSY's 'Gangnam Style' has gone viral on YouTube with more than 400 million hits. PSY now holds a Guinness World Record for the most liked YouTube video and is ranked 2nd on the Billboard chart.  
For those who don't know anything about Korea might wonder: 'what is this big fuss about Gangnam Style?' or 'what does 'Gangnam' mean and what is this song all about?' Well 'Gangnam' literally translates to 'South of the River'. It is one of the most populated districts located south of the Han River in Seoul but is more widely known as the most affluent and influential in the country. In Gangnam, you will be taken aback by the district's prosperity and its high-end fashion. In PSY's video however, he dresses himself as a middle aged, failing fashionista, hailing himself as the ultimate in Gangnam style. Really, however, he is just a wannabe, badly impersonating a far higher class of style.  
Intentionally, he keeps repeating the phrase: "Oppan Gangnam Style", which translates to: "I am Gangnam Style."  The use of the word 'oppa' is interesting is it is an affectionate term that girls use to address older male friends or a boyfriend.  Along with his efforts to live a Gangnam style life, he also strives hard to get attention from women.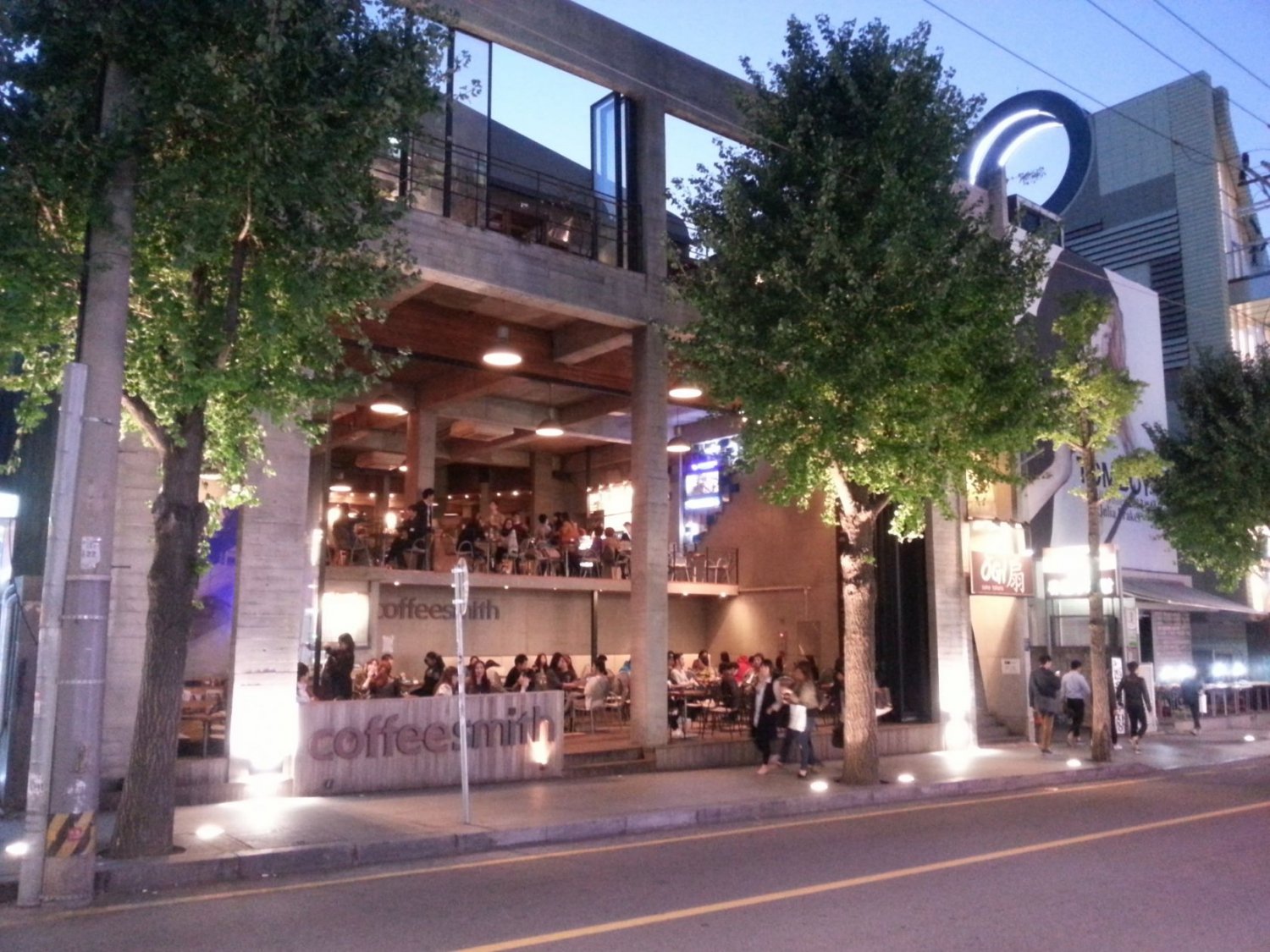 Want to get the gist of it?  Check out these following places:
Coffeesmith - 536-12 Sinsa-dong, Gangnam-gu, Seoul / 02-3445-3372
This two-storey coffee house offers a unique open space overlooking the streets of Garosugil. It's outdoor terrace is perfect for sun-seekers and fresh breezes.  Moreover, it is favoured by patrons because of its ideal location for people-watching.
Directions: Get out of Exit 8 from Sinsa Station (Line 3).  Walk straight until you see IBK Bank and take a left.  Keep walking and you will see Coffeesmith on your left.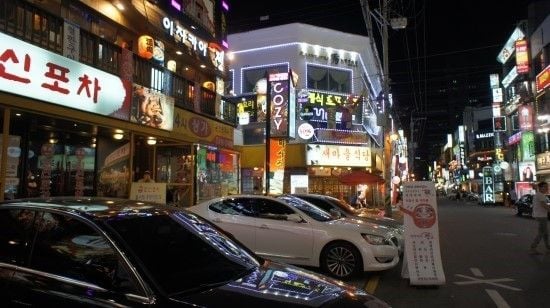 Hanshin Pocha - 182-29 Nonhyeon-dong, Gangnam-gu, Seoul / 02-515-3199
Along with many Asian countires, Koreans are also huge fans of street food. The Pojangmacha ("pocha" for short) can be considered as one of the most beloved street food vendors in Korea. A small-tented restaurant on wheels, they sell a variety of popular street food from fish cakes to seafood pancakes. In Gangnam, these pochas are upgraded and have a modern take. Trendy and hip, Hanshin Pocha is loved by the locals and celebrities. If you are looking for late-night nibbles, this is the place to go.  However, be prepared for the long wait.
Directions: Get out of Exit 3 from Shin-Nonhyeon Station (Line 9).  Walk straight until you see Caffe Pascucci.  Take a right and walk until you meet the intersection.  You will see Paris Baguette on your right and it is located right across from Paris Baguette.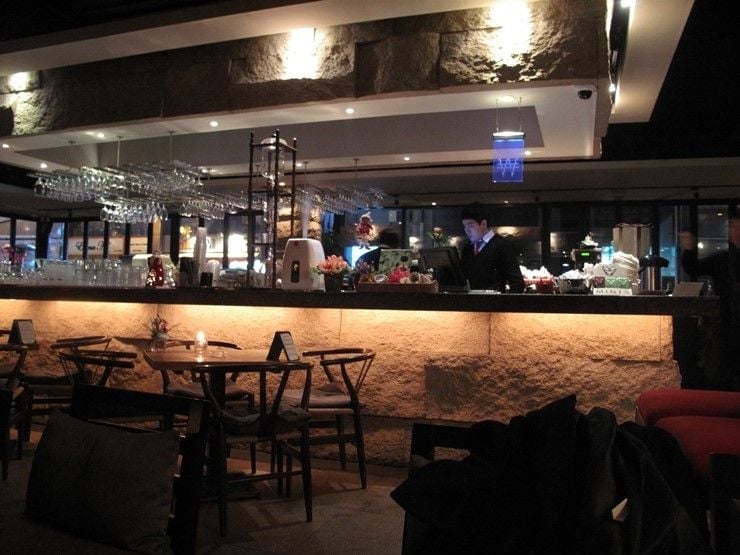 Goshen - 88-23 Cheongdam-dong, Gangnam-gu, Seoul / 02-515-1863
Cheongdam-dong is referred to as "Fashion and Art Street" with many foreign brands, modern galleries, fusion restaurants, and exotic cafés.  The iconic café street has been the hotspot where the city's fashionistas and celebrities enjoy hanging out.  First opened in 1992, Goshen is the oldest café on the street.  With its sophisticated ambiance, elegant surroundings, and delicious cuisine, Goshen is one of the finest restaurants in Seoul.
Directions: Get out of Exit 4 from Apgujeong Station (Line 3). Walk straight and take a left at the first alley.  Keep walking until the end of the alley.  Goshen is located at the right corner. 
Photo credit - 
Gangnam Style - JasonChamberlain