Local Designers @Seoul Fashion Week S/S 2014 
Arts & Culture
Her collections are bold and they transform traditional street art images into new textile patterns
By Camille Park for My Guide Seoul.
Seoul Fashion Week is one of the biggest events in Seoul - and definitely the biggest and most prestigious fashion event. It is held twice a year, Spring and Fall and is comprised of three programs, Seoul Collection, Generation Next, and Seoul Fashion Fair. This S/S 2014 Seoul Fashion Week will be held in Seoul IFC Mall and Yeouido Park from Oct 18th (Fri) to Oct 23rd (Wed).
SEOUL COLLECTION: Founded in 2000, Seoul Collection has developed along with the Korean Fashion Industry and thus emerged as the largest Fashion Collection in Korea. It is a business event of Korean top designers, and is becoming the core of fashion industry.
GENERATION NEXT: Generation Next, a promotion of rising designers, is a Collection of independent brands that are over one year and less than five years old. It is a gateway to success for young designers to show the uniqueness in their styles.
SEOUL FASHION FAIR: Seoul Fashion Fair is a global fashion market connecting business with the fashion industry. About 80 fashion companies participate in this exhibition, and selected companies are given an opportunity to have a presentation in front of domestic and overseas buyers.
Unfortunately, Seoul Collection tickets are not for sale. People can obtain tickets through special invitation by designers or artists. However, other events such as flea market and pop-up stores will be opened during the weekend. We recommend visiting these places if you will be attending the S/S 2014 Seoul Fashion Week.
Here's an introduction to three remarkable local designers who are all participating in Seoul Fashion Week S/S 2014.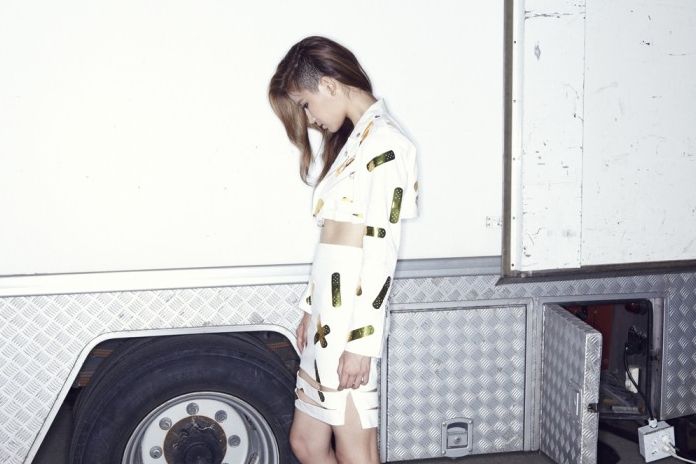 pushBUTTON
pushBUTTON is a women's wear design that was launched in 2003. Since its launch, the brand has rapidly acquired strong followings within the fashion community with its unique, quirky, crazy and fun design.
pushBUTTON's bold and daring collection has created a recognizable name for themselves and insiders often say that they are some of the most innovative, upcoming designers around.
pushBUTTON aims to innovate the new of the new in fashion. Their experimental and conceptual designs have been hailed not only by fashion industry people but also by trendy consumers who are always looking for something unique and fun to wear.  
Now pushBUTTON is very popular among young people. Nayoung Kim, who is a known face within the fashion field, not only in Korea, but also worldwide, is the muse of pushBUTTON. Nayoung Kim has already covered many fashion magazines, with pushBUTTON's clothes that is particulary known as street fashion.
This season pushBUTTON collaborates with BOY+, a famous specialty shop in Seoul. You can see and get that capsule collection at BOY+ shop in Apgujeong, Cheongdam.
BOY+
11 am - 10 pm
663-15 Apgujungdong, Gangnamgu, Seoul (exit 5, Apgujeong Rodeo Station).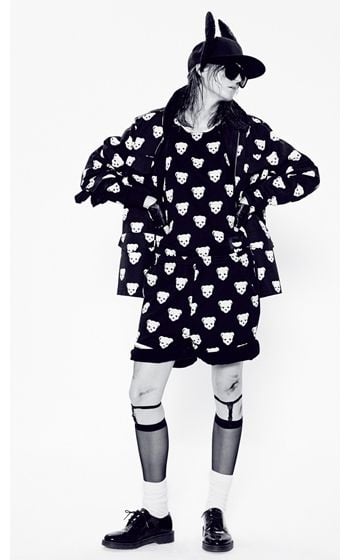 KYE
Kathleen Kye is a rising fashion designer based in London and Seoul. KYE is Kathleen Kye's commercial fashion brand and it was launched in 2011 after she graduated from Central St. Martins in London.
KYE is an up and coming Korean designer brand. The KYE brand is about unconventional and fun-loving designs. The patterns that can be found in her collections are bold and they transform traditional street art images into new textile patterns.
Although she started as a menswear designer, Kye has transformed into much more than that. The designer and the brand are ultimately motivated by a desire to re-invent fashion as an art form. She has held shows at NYC's Mercedes Benz Fashion Week with her ready to wear items, opening Ceremonies and Harvey Nichols just picked up her line as well.
2F, 1-24, Chungdam-dong, Gangnam-gu, Seoul.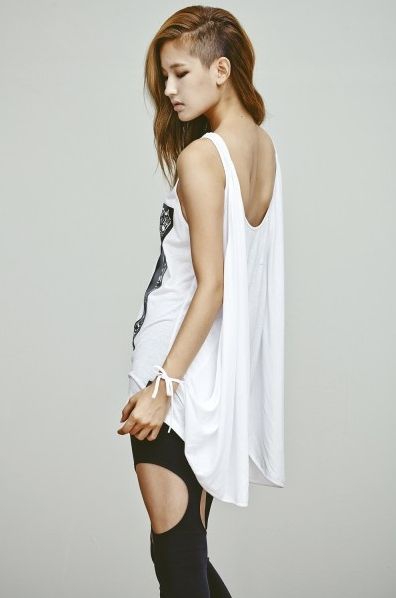 STEVE J & YONI P
Designers Steve J & Yoni P met each other years back when they were young students in London. Steve P holds a BA/MA from Central Saint Martins College and Yoni P, an MA from London College of Fashion.
Steve J & Yoni P were selected a 'One to watch' designer duo by Vogue.com. Steve J & Yoni P have gone from being unknown to fame - by being featured on the front covers of many international press magazines and also collaborating with L'oreal, Topshop and 10 Corso Como Seoul, etc.
The 'Steve J & Yoni P' brand is available in many different department stores in Seoul and also in select shops in 13 different countries worldwide. Steve J & Yoni P have been selected as one of eight 'Leading fashion designers of Korea' in Vogue Korea June edition 2010.
 
The duo love their three cats, in which they often find great inpiration and they also love longboarding, so much that they just opened board select shop next to their own Flagship store in Hannam-dong, Itaewon. If you are interested in fashion and longboards, visit their shop.
1F, 685-12 Hannam-dong, Yongsan-gu, Seoul, Korea.