Unique Beauty Shops in Seoul
Editorial
At Drunken Salon you can get your hair cut and make-up done all while drinking cold beer.
Finding inexpensive things to do in Seoul is easy - to mention a few; riding a taxi, going out to eat and getting a beauty treatment won't burn a hole in your wallet!
If you're planning to stay in Seoul for a while, we strongly recommend you visit a beauty shop in Seoul - there are loads of them everywhere and the service is excellent, not to mention the prices - in fact beauty treatmens in Korea are much cheaper compared to many other Western and Asian countries!
Well known places for getting good beauty treatments in Seoul, are areas around Ewha Womans University, Hongdae and Cheongdam. The beauty shops in Cheongdam are more upscale and thus expensive compared to other Seoul neighborhoods, but the service is exquisite and posh and the clinics are often trendier with fancy interiors  - and if you are lucky, you might meet some celebrities there.
Some beauty shops in Cheongdam offer hair styling, nail art, make-up, and spa. 'Ra Beauty Core', 'Avenue' 'Juno', 'Soonsoo', and 'Jenny House' are all well known brand shops. However here's our list of some very unique beauty shops in Seoul - even Seoulites don't know these places well, so tell your friends!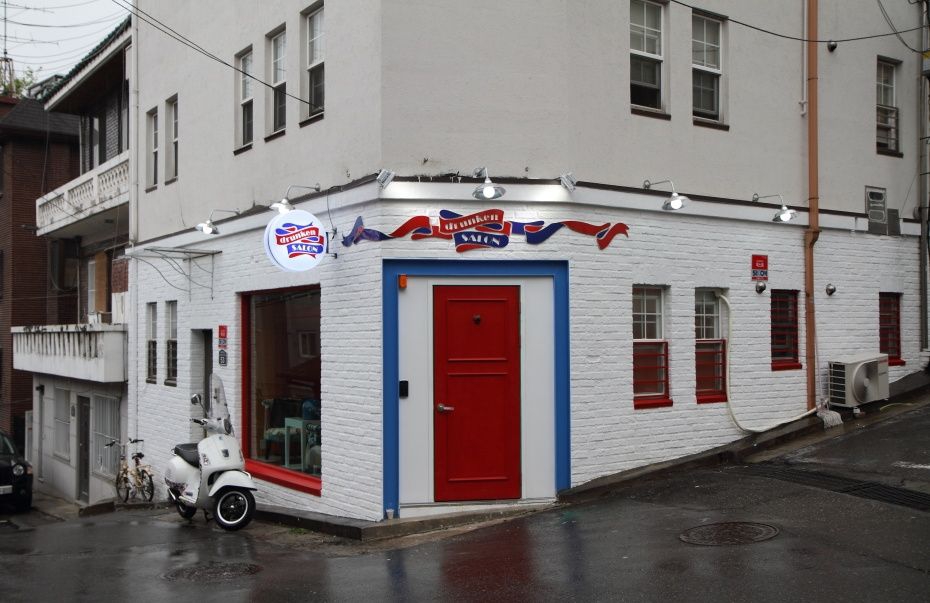 Drunken Salon
'Drunken Salon' is owned by the hair and make-up artists in charge of the famous K-pop group 'SHINee'.
They have recently opened a new type of beauty salon in Gyeongnidan, Itaewon. These two artists wanted to create and work in an atmosphere where 'fun' and 'freedom' are on the everyday agenda.
At 'Drunken Salon', you can get your hair cut and make-up done all while drinking cold beer. They offer haircuts, dyeing, perm, hair-styling, and make-up. It's especially busy on weekends with many people waiting in line to have their make-up done and hair styled.
Reservation is necessary. Although these artists don't speak English, you can still get a haircut just bring a picture of the style you'd like (it's no secret, that Koreans are the best copycats in the world)!
If you're interested in just seeing the salon, come by for a beer. In the evenings it's full of people socializing, there's no rule saying you have to get a treatment....just come, drink a cold beer and socialize, it's a highly local experience, very different from your normal hairdressing or beauty appointment.
Address: 258-340 Itaewon-dong, Yongsan-gu, Seoul. Phone: +82-70-7788-3400.
Operating hours: Monday - Saturday: 2pm - 10pm (not available for make-up on Mondays).
Prices: Make-up: 55,000 won / Styling dry 15,000 ~ 35,000 won
Haircut: 22,000 (men) ~ 33,000 (women) won / Perm and Dyeing 110,000 won   
Bottled Beer: 3,000 ~ 10,000 won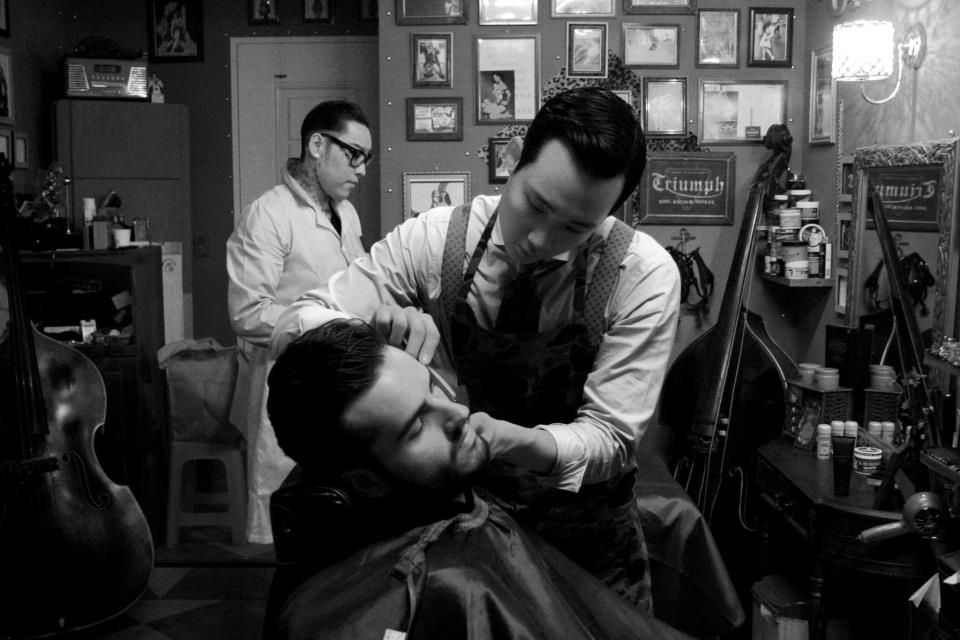 Nothing n Nothing
Middle-aged men in Seoul generally go to classic barber shops while yonger men tend to prefer beauty shops rather than barber shops. Now let's introduce the best of both worlds; 'Nothing n Nothing' - this place is not your old man's type of boring barber shop full of old men ranting about the weather, no this is a unique barber shop in the young and vibrant Hongdae area. Nothing n Nothing has an atmosphere of a 1940-1950's barber shop from the U.S and U.K. and Donald K and Daniel C are the barbers at Nothing n Nothing.
Donald and Daniel love anything retro and this style is also what sets the mood here. All types of hair styling is available, but especially a Regent hair cut and styling is done with excellence in this shop.
They do haircuts and offer shaving as well. Interestingly they use only pomade for styling and sell many different kinds of pomade. You can smoke while getting your hair cut and they operate a reservation system and they both speak English.
You can also enjoy the art paintings by Daniel C in their shop.
Address: 335-20 Seokyo-dong, Mapo-gu, Seoul Phone: +82-70-4067-2882
Operating hours: Monday to Sunday: 1pm- 10pm
Price: 30,000 ~ 40,000 won for a haircut with shaving
For more info, check out their facebook page here.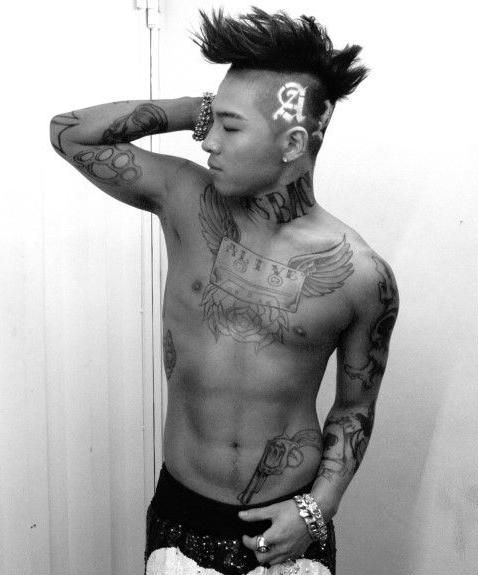 Tattooist Key
Seoul is not widely known as a destination where people come to get their tattoos done, but this tattooist is famous among travelers mainly because 'Tattooist Key' is in charge of G Dragon (a member of Bigbang, a K-pop idol group).
Many people from Korea and abroad visit Key's studio to get tattoos. He does tattoos for, not only G-Dragon, but also for many other celebrities and his work can be seen frequently in several magazines.
Tattooist Key's skills are outstanding  - as is his popularity. Reservation is necessary for having a tattoo at his studio; 302 Studio. Key carefully takes the time to talk designs and details with clients before starting his work and he speaks good English.
If you want to learn tattooing, you can register for a course, Key has also recently launched his own snapback cap label, which can be bought at his studio in Garosu-gil Street.
Tattooist Key +82-10-9789-5539
Address: near Garosu-gil in Sinsa-dong (Please call Tattooist Key, he will guide you to his studio).
Price: From 100,000 won ~ (depends on design and size).