5000 Graft Hair Transplant Cost in the USA (feat. other options)
Seoul
Hair transplants are a popular method for combatting hair loss and pattern baldness. The procedure involves taking hair from one part of the scalp (the donor area) and transplanting it to another (the recipient area).
However, not all hair transplants are equal, and the amount of transplantations - or 'grafts' - needed varies from patient to patient. Furthermore, various factors can influence the cost of a 5000 graft hair transplant in the USA.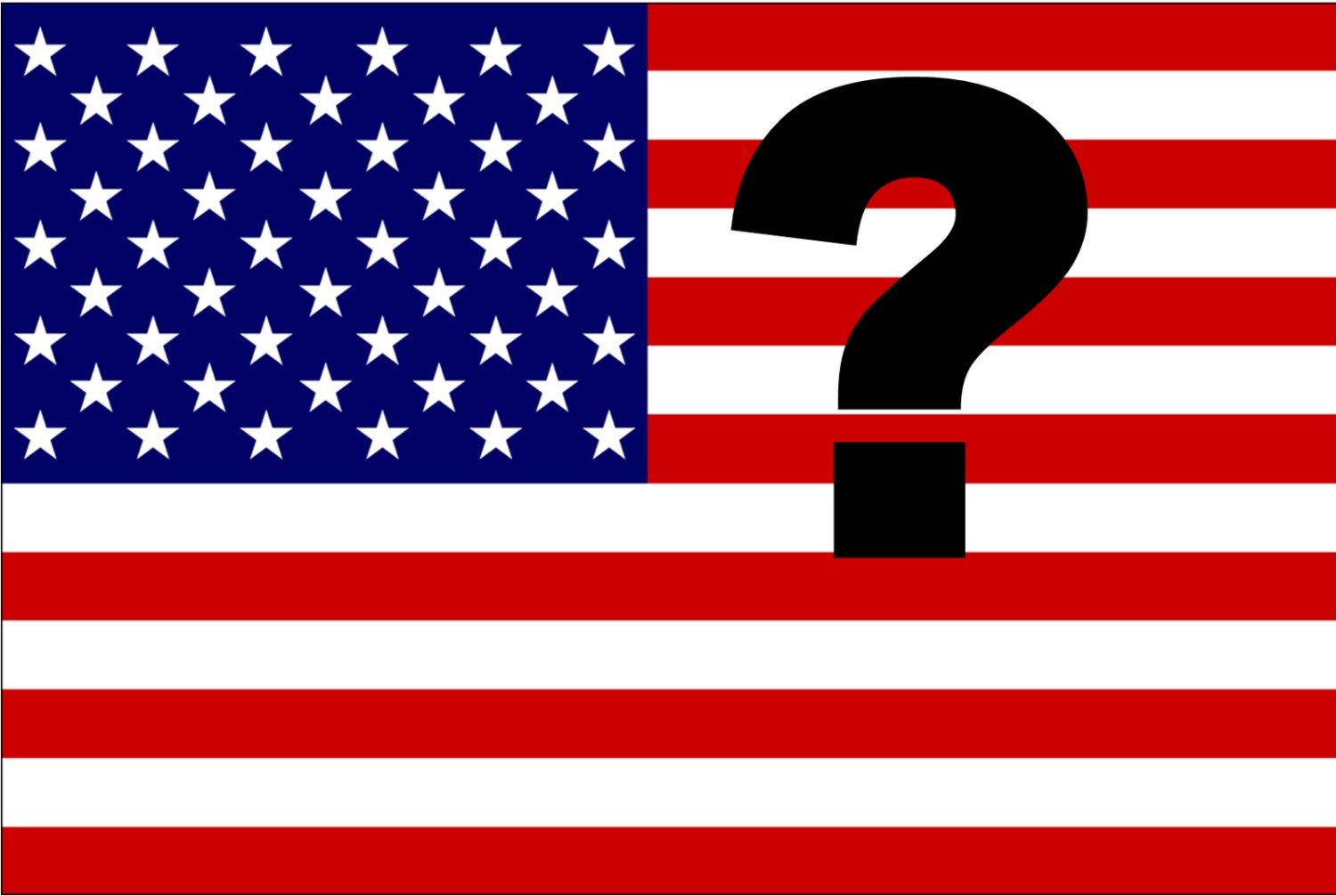 Table of contents

Hair Transplants in the USA: Overview
Hair transplants in the USA are of excellent quality with a high success rate and a huge amount of choice across the country. The most popular locations for hair transplants in the USA are New York, Los Angeles, and Miami.
People choose these cities because they have some of the best hair transplant clinics and surgeons in the country, such as Bosley, Bauman Medical, Modena Hair Institute, LA FUE Hair Clinic, and more.
Like most places that offer hair transplants, FUE (Follicular Unit Extraction) and FUT (Follicular Unit Transplantation) are the two main procedures available. You can read more about these procedures here.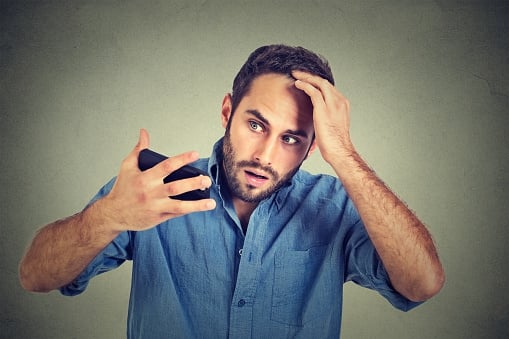 What is a 'graft'?
The number of grafts can vary depending on the technique used and your individual case.
In hair transplantation, a graft simply means a piece of tissue extracted from the back of the scalp. It does not denote the number of hairs in the graft.
In the case of an FUT transplant, the surgeon cuts a strip of the scalp containing healthy hair. This strip is then dissected into individual hair grafts.
In FUE, they use a small, round punch to remove skin that contains about 1-3 hairs each. So, a 5000 graft FUE transplant could contain 5000-15,000 individual hairs.

Eligibility for a 5000 Graft Hair Transplant
Anything over 3000 grafts in a single sitting is known as a 'mega session'. Whether or not you need this depends on your individual case.
The extent of hair loss
Extent of hair loss is measured using something called the Hamilton Norwood Scale (pictured below). Where you sit on this scale will determine how many grafts you need.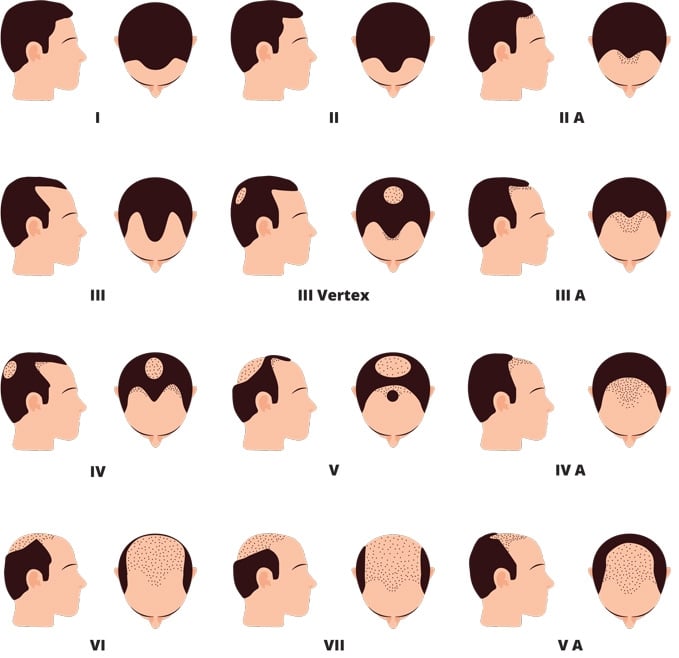 If you are simply beginning to lose a bit of hair (I), or have a slightly receding hairline (II-III), you probably don't need a 5000 graft hair transplant.
For more extreme cases (IV-IV A), however, it may well be required.
Age, health and donor area quality
The ideal candidate for a 5000 graft hair transplant is someone between the ages of 25-65 and who is in generally good health with plenty of hair available in the donor area (the area in which the grafts are taken, usually the back of the head).
If the donor area is of low hair density due to genetics or your current state of hair loss, then taking 5000 grafts may not be possible.
Factors Influencing the Cost of a 5000 Graft Hair Transplant in the USA
Factors influencing the cost of a 5000 graft hair transplant in the USA include where you get it done and the type of treatment chosen.
Location
Prestigious locations like New York, Miami and Los Angeles will most likely be much more expensive. The price will also depend on the clinic itself, with more prestigious or famous clinics/surgeons charging much higher than average.
Type of treatment
Generally speaking, the FUT (Follicular Unit Transplantation) method is much cheaper than its more modern counterpart, FUE (Follicular Unit Extraction). Even more cutting-edge techniques like Direct Hair Implantation (DHI), Robotic Hair Transplants, and even Stem Cell Hair Transplants will most likely cost much more still.
Things To Consider Before Getting a 5000 Graft Hair Transplant
Before committing to getting a 5000 graft hair transplant, you should strongly consider the following.
Safety and efficacy
Even though modern treatments make a 5000 graft hair transplant possible, it is not usually recommended to do it in one sitting. This is because an over-harvested donor area can become exhausted, leading to an overall loss in hair density and in worst cases necrosis (cell damage) and infection.
If you are to have a 5000 graft hair transplant, then doing it over the course of at least two sittings is generally advised.
Alternative options
It may not even be necessary to have a transplant at all. Modern, non-surgical hair treatments have reached a high level of efficacy, so much so that many people opt for this instead. It is cheaper, less time consuming, and scar-free.
Country vs. Cost
Something that is going to make a significant difference to how much you pay for your transplant is the country you have it done.
The average cost of a hair transplant in the USA is around $10,000; however, a 5000 graft hair transplant could cost up to $30,000.
If money is of no object to you, then read no further.
However, if you have a tight budget but want to avoid a hair transplant gone wrong in much cheaper places like Turkey, then we have a solution.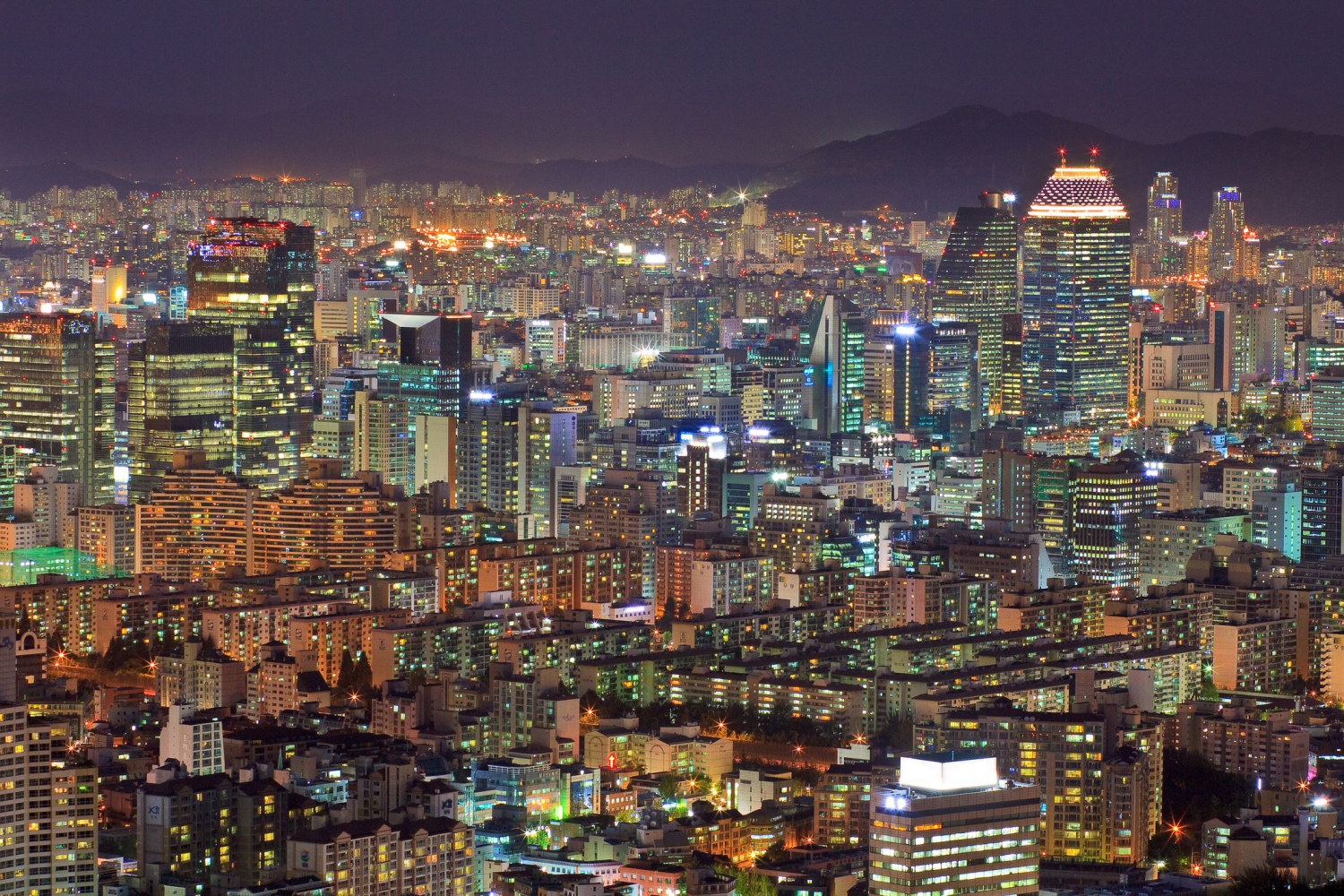 K-beauty has officially taken the world by storm, with numerous affordable plastic surgery options in Korea including hair transplants.
Why South Korea? Simply put, Korea has one of the best health care systems in the world. This extends into its elective surgery industry, which is highly regulated, well-funded and most importantly affordable.
The average price of a hair transplant in South Korea is around $5,000, about half of that of the USA. For a 5000 graft hair transplant, you're looking at around $15,000.
Even when factoring in other expenses such as flights, accommodation, and food (perhaps another $1-2000 depending on the length of your stay), you're still looking at a considerable saving.
What's more, South Korea boasts some of the best hair transplant clinics in the world. Institutions like Maxwell Hair Clinic, Banobagi Plastic Surgery, and FORHAIR Clinic are all at the forefront of their industry.
Maxwell Hair Clinic
, for example, is one of Korea's most well-respected hair clinics, founded by world-renowned hair restoration innovator, Doctor Noh Yoon-woo in 2007. They offer
FUT
and
FUE
transplants, as well
scar revision surgery
and the alternative
hair loss treatments
mentioned earlier.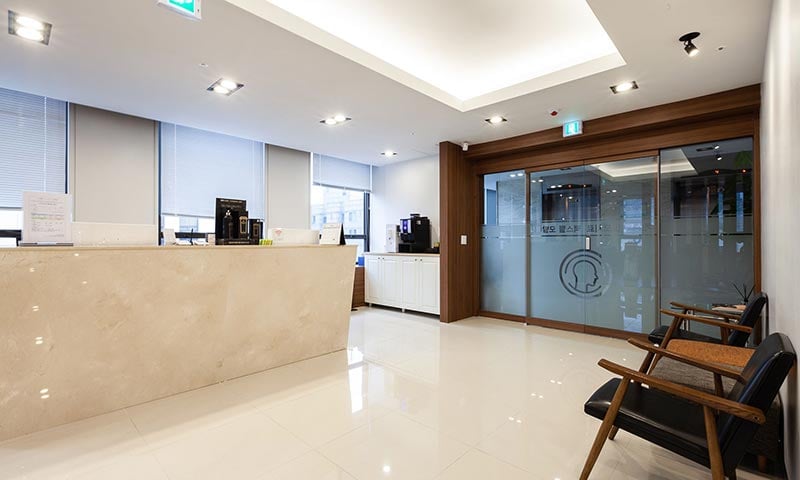 ABOVE: Inside Maxwell Hair Clinic BELOW: Before and after hair transplant surgery at Maxwell



If you want to know more about a 5000 graft hair transplant at Maxwell in Korea, you can book a consultation with Maxwell Hair Clinic directly or ask any questions to local expats in Korea through WhtasApp HERE.
You can also read our full guide to getting a hair transplant in Korea HERE.
Conclusion
Getting a hair transplant in the USA is a good option for you if money is of no concern. Many great hair transplant surgeries can be found in places like New York and LA.
However, if you want a high-quality, safe, and most importantly affordable 5000 graft hair transplant, looking a little further at Korea could well be worth your time and money.
Frequently Asked Questions
Is a 5000 graft hair transplant safe?
Yes. However, this will depend on the skill of the surgeon and the number of sittings. It is generally considered best to complete it in at least two sittings.
How long does a 5000 graft hair transplant take?
About 7-9 hours with breaks.
How can I contact a Korean hair transplant clinic?
You can make an inquiry through My Guide Seoul. Alternatively, contact a medical tourism agency in Korea like Shin Medical.
If I go to Korea, how long would I need to go for?
According to Maxwell Hair Clinic, if you're traveling from abroad you should go for about one week.