6 Ways to See Seoul by Subway
Arts & Culture
Get a complete tour of Seoul's vibrant culture simply by riding Line 2 throughout the city.
By Ryan Walters for My Guide Seoul
One of Seoul's crowning achievements is its spectacular subway system. With more than five hundred stations and nineteen different lines inside the city and beyond, the Seoul Metro is the easiest and most convenient way to get around the city.
Line number 2, the green line, is the inner city circle. As it makes its loop throughout the city, it connects with twelve different lines, making it the most useful - and most traveled line in the city.
This subway line links all of Seoul's most popular hotspots, including Gangnam, Hongdae, City Hall, and almost all of Seoul's top flight universities. 
Most Korean students dream of attending one of Seoul's "Sky Schools" - 'Seoul National University', 'Korea University' and 'Yonsei University' - traditionally the most prestigious and desired university for high school students. You'll find all three connected by Line 2.
This popularity comes with a small price. Seoulites have a cheeky nickname for Line 2: 'Jiokcheol'. A play on the word 'jihacheol' - the Korean word for subway - 'jiokcheol' translates to something like "Hell Train'". This is a more than appropriate nickname, since the line connects with so many other lines and travels throughout the heart of the city; it typically is packed to capacity (sometimes over) at any point during the morning and afternoon.
However, don't let this dissuade you from exploring Seoul on Line 2. It's quick, fast, and always on time. Not only that, because it joins almost all of Seoul's most popular and exciting areas, it's possible to get a complete tour of Seoul's vibrant culture simply by riding Line 2 throughout the city.
My Guide Seoul has done exactly that, and will show you exactly how to use this line for your benefit touring Seoul.
Whether you're into great food, historic temples, contemporary museums or non-stop nightlife, you'll find anything and everything on Seoul's Subway Line 2.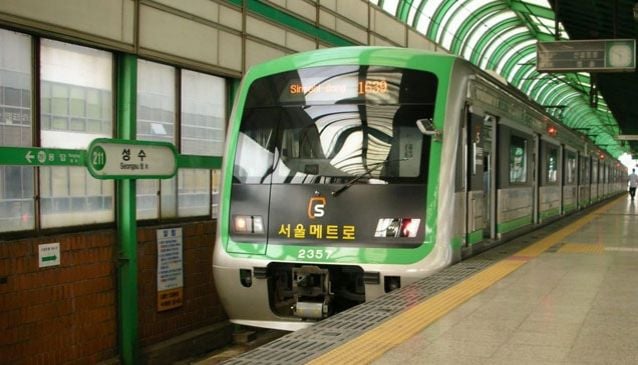 Opened to the public in 2012, Seoul's new City Hall Building is less than two years old, and is a magnificent feat of architecture. With its curvaceous teal glass exterior, it looks something like an ocean wave frozen in space, a fact not lost of locals who have nicknamed it 'The Big Wave'.
Replacing Seoul's former City Hall building - a more traditionally designed and austere-looking building in service for more than 80 years - today's City Hall is towering, modern, and emblematic statement of South Korea's forward-facing global presence.
It is the seat of the Seoul Metropolitan government and houses the mayor's office, government offices, a library, a coffee shop, and free use PCs that citizens can use for up to three hours.
City Hall is open for tours and you should make a reservation before going.  There is one tour in English during the week at 10:00am on Tuesday. There are more options for tours of the weekend. Saturday has an English tour at 3:00pm, Sunday has a tour at 2:20pm and there is a 10:20pm tour on both days.
City Hall is also directly nearby the Cheonggyecheon Stream, a beautiful artificial stream that many Seoulites walk down to get an escape from the bustle of city life. Cheonggyecheon is gorgeous during both day and night, but early evening is the best time to visit.
Ddeokbokki is a very popular dish in South Korea made from ddeok, a fat and chewy rice noodle. It's served in a variety of ways, from the simple stand you can find on the street with just ddeok and some odeng - a fish cake - to being delivered as a full meal with a variety of ingredients. And there is no better place to get ddeokbokki than Sindang District's self-proclaimed 'Ddeokbokki Town' conveniently located on Line 2.
'Sindang Ddeokbokki Town' is exactly what it sounds like, a district completely devoted to ddeokbokki restaurants. While there are many different restaurants all serving up the dish, including the popular Mabognim Halmeoni Ddeokbokki restaurant, we believe that at the end of the day, standard ddeokbokki is just ddeokbokki.
For something truly unique you won't find anywhere else, we recommend checking out 'I Love Sindang', a super ddeokbokki restaurant that was formed out of the union of six different ddeokbokki shops. Inside, food is a serious business. It's set up like a food court or cafeteria that you might find in a shopping mall or department store, and strangers sit next to strangers at whatever seats are available. You won't find nice tablecloths and crystal glasses inside I Love Sindang, no, but you will find a gigantic restaurant devoted to serving you the widest variety of delicious ddeokbokki at great prices. 
'I Love Sindang' features no less than five different options for your ddeokbokki dinner. The first, Sindangdong Ddeokbokki, includes odeng, ramen and jjolmyeon noodles, mandu (dumplings), hardboiled eggs, and ddeok all mixed together in a fiery red pepper sauce. The other options, which include most of the other ingredients as well, are Gungjung (bulgogi), Cheese, Haemul (seafood), and "Nunmul" - meaning "tears" - a ddeokbokki so spicy that it's guaranteed to bring on the waterworks.
To find 'I Love Sindang' and 'Sindang Ddeokbokki Town', exit from Sindang Station Exit 7, and find your way to the bus stop. Enter the alleyway and find a large sign that reads 'Sindang Ddeokbokki Town' or just follow your nose.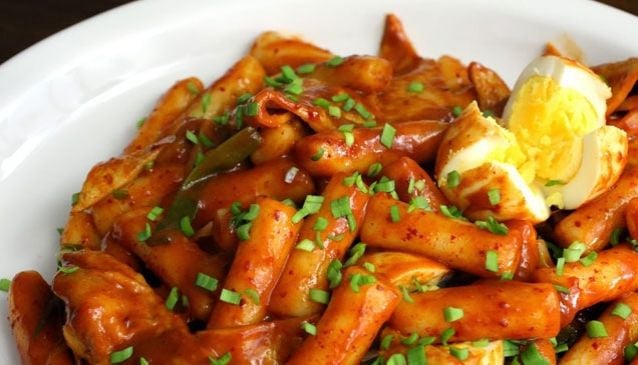 Built in 1988 for the Seoul Summer Olympics as well as serving as the home of the 10th Asian Games, the Jamsil Sports Complex is where Seoulites go to get their game on.
It is comprised of Olympic Stadium, Jamsil Baseball Stadium, Jamsil Swimming Pool, and Sports Park. Koreans are fanatical about baseball, and Jamsil Baseball Stadium - home of the LG Twins and the Doosan Bears -  is where the heart of the action is.
In modern Korean sports culture, baseball is king, surpassing the popularity of all other sports - including soccer. During playoffs and peak times of the regular season, it is very difficult to reserve one of Jamsil Stadium's 27,000 seats. However, no Seoul experience is complete without a visit to the ballpark, even for non-baseball fans.
Inside, the atmosphere is a blend of frivolity and all-out sports passion. Don't expect to do much sitting; the fans are on their feet the entire game delivering non-stop cheers for the home team and taunts for the visitors.
All sports teams in Korea have extremely devoted fan clubs, who are armed with various chants, banners, and thundersticks that gives on the impression of being at a sold-out stadium at an English Premiere League soccer match. To top it off, all baseball teams have dedicated cheerleaders/dance squads that entertain the crowds for all nine innings.
As with almost all things to do in Seoul, there is delicious food to eat, and Jamsil Stadium has great ballpark food. While American ball fans might imagine the game best complemented by a footlong hotdog with all the fixings, Koreans skip past the sausages and go straight for pitchers of beer and fried chicken. While you might see people eating ramen as well, the foreign chicken restaurants like KFC remain supreme at the park.
The subway arrives directly outside the stadium, so getting to Jamsil Sports Complex is as easy as a piece of rice cake.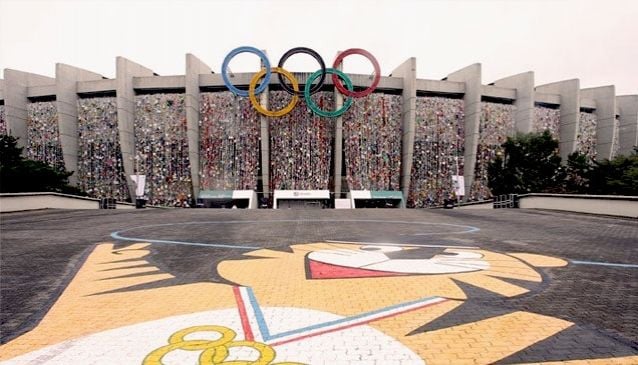 As one of the preeminent shopping and fashion destinations in the world, Seoul's COEX Mall provides everything a shopper needs in grand scale. It's not just huge, it's a record holder - it's the largest underground shopping mall in all of Asia, something not even neighboring China and Japan can compete with.
COEX Mall represents just how far Korea has come in the past 60 years, from destitute third world country worried about basic essentials to a world-class consumerist capital where there simply isn't enough time yet too many ways to spend all your money.
It's a vast maze of endless shops and stores, where you can find all the native Korean brands such as WHO.A.U (a California-themed clothing line) mixed in with various popular foreign shops including Nike, Apple, and Zara. COEX has everything a dedicated shopper could ever dream of, all in one place.
Not only is it a destination for the conspicuous consumer, but COEX is also home to a Megabox Movie Cinema, an Aquarium to rival the Busan Aquarium, a foreigner-only casino featuring table games, slots, and blackjack and the Kimchi Field Museum.
This museum teaches visitors about Korea's most well-known national dish, from how it is made, to its different varieties (there are hundreds!), to its health benefits, and even has a tasting room with free kimchi samples.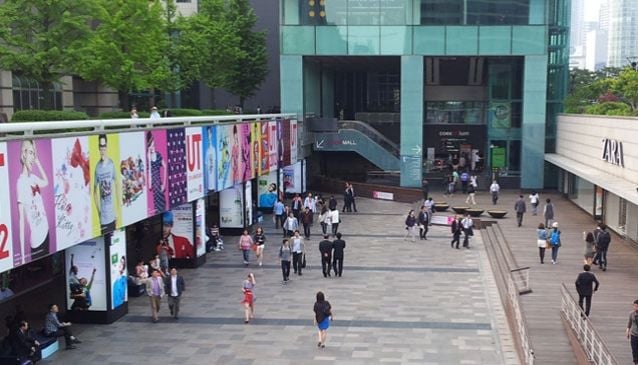 A relic of Korea's ancient Buddhist heritage, Bongeunsa Temple - a thousand year old Buddhist monastery dating back to the 9th century, is a chance to experience the life of a Buddhist monk in Seoul's 21st century metropolis.
Bongeunsa is a freeze-frame of an earlier age standing in the middle of Gangnam's Samseong district, opposite COEX Mall. The juxtaposition of the towering skyscrapers against the august religious buildings at the monastery allows the visitor to stand in two worlds at once.
With so many of Seoul's most cultural and traditional buildings and neighborhoods being destroyed in favor of modern high rises and 24/7 neon lights, Bongeunsa is a rare chance to experience one of the last vestiges of Seoul's ancient cultural heritage. 
While Seoul does retain several Buddhist temples, including a large one in the Insadong district, Bongeunsa boasts the largest Maitreya Buddha statue in all of South Korea and a venerable history dating back more than a thousand years, making it the must-see temple in Seoul. Although the temple has been through several renovations and reconstructions, most notably as a result of the Korean War, Bongeunsa does retain the woodblock carvings of the Flower Garland Sutra, dating back to the late 19th century.
It is also one temple where you can undergo a templestay. While on a templestay at Bongeunsa, you embark on an overnight experience that gives you a greater understanding of what it means to live the life of a Buddhist monk beginning at 2pm on Saturday and lasting until Sunday afternoon. The templestay includes a tour of the temple, a tea ceremony, eating monastic meals, chanting services, making Buddhist rosaries, and much more.
The price is set at 70,000 won, and reservations must be made in advance.
To get to Bongeunsa, exit from Samseong Station and Exit 6. Walk for about 10 minutes and turn left.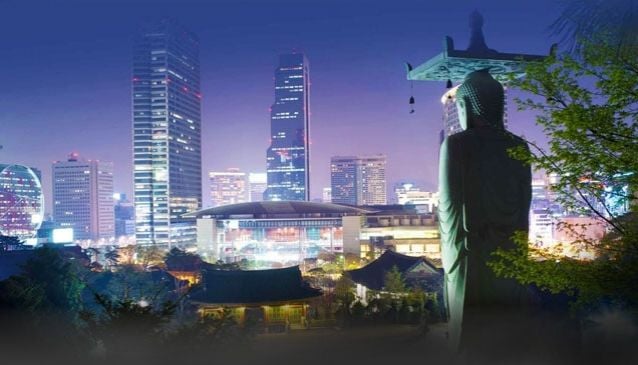 Hongik University, or Hongdae as it is known locally, is the home of Seoul's most talented and artistic youth.
Everywhere throughout the neighborhood, you can find trendy clothing stores and nightclubs featuring both students and professional performers playing for small audiences. Street art adorns the sides of most building, and on any given night, you'll be able to find the young artists of Seoul performing outdoors for whoever is passing by. 
This shouldn't be a surprise to anyone, since Hongik University is Seoul's premiere art school. If you're going into the arts as a career, chances are you're studying at Hongik University.
As a testament to this artistic energy, Hongdae is also home to one of Seoul's most unique museums, the Trick Eye Museum. The museum is centered around comedy, the art of optical illusion, and participation in works of arts themselves. How is this possible?
The Trick Eye Museum features famous works of art painted on the walls, but with one important addition - a spot for you to stand in front of. When someone takes a picture of you posing in front of the designated spot, the resulting photo gives the impression that you have been painted into the picture.
Edvard Munch's 'The Scream' is one both one of the most recognizable works of art in the world, with an essentially faceless man screaming out in terror. It's certainly a serious work of art, but at the Trick Eye Museum you can mellow out this tragic fellow by taking off his pants.
Not into impressionism? Then help Da Vinci's 'Mona Lisa' fill out her form - by using an airpump directly connected to her face!
The Trick Eye Museum is an extremely fun way to spend an afternoon while exploring the tongue-in-cheek playfulness of Seoul's artistic community.  Tickets are only 12,000 won and the hours run from 10am to 9pm.
To get to the Trick Eye Museum, exit from Hongik University Exit 9 and take your second left after coming out of the station. After turning, take your second right and walk straight until you see it.