Best face sheet masks
Editorial Hot List Lifestyle
Try one of these sheet masks for ultimate skin care
Facial masks and treatments have a long and sometimes odd story
The ancient Egyptians and Romans were some of the earliest trendsetters, utilizing products that we might still associate with fair complexion, such as milk, honey and oils mixed with lentils and fennel. Cleopatra reportedly regularly applied a Dead Sea mud mask. At the same time though, blood, dung from various animals and even a placenta were used in the pursuit of a more youthful, glowing look. Even up and until the 19th century Parisians would apply slices of beef, and Victorian women would apply a mixture of lead and vinegar.
Fortunately other places like India and Imperial China had much better practices for us to build upon. On the subcontinent, people would apply products such as turmeric, coconut, aloe vera and other botanical extracts, which are still used today. The Chinese utilised a mixture of powdered pearls, jadeite, lotus root and ginger. Other ingredients included crushed tea leaves, rice water, and mint leaves.
The modern take on face masks
Today, the contents of the sheet mask serum will depend on the purpose thereof. Various ingredients are commonly used, such as aloe vera, vitamin c, pearl, snail extract, and seaweed. For prevention against bacteria/fungi contamination most sheet masks contain chemical preservatives such as parabens.
Not only are these products much safer than before, but also more accessible and affordable and nowhere more so than in South Korea. Every beauty or cosmetic store, and often pharmacies, have a wide selection to choose from, and depending on the quality, you can expect to pay around 1 to 10 USD a piece and it is not uncommon to see them sold in promotion packs for less.
The application process is also as easy as it will ever be. The first step is to rinse your face, then apply the mask and wait for around 15 to 20 minutes before removing it.  Afterwards you can pad the remaining serum into your skin.
Yet with so many options and products out there to choose from, deciding on the right one can be slightly overwhelming and even confusing. Below we recommend three of the best face-masks available today, in our own humble opinion.
Rejuran
This is not to be confused with the injection treatment by the same name, which is also out of Singapore.
Whereas honey, milk, pearl and aloe have been mainstay, recognizable ingredients in the past, this product uses something slightly less familiar in the form of salmon DNA.
Well, not the DNA itself, but fragments thereof which are called polynucleotides (PN) and polydeoxyribonucleotides (PDRN). These are the main ingredients in Rejuran and have been found to improve blood circulation and enhance collagen formation, which leads to skin healing, improvement in texture, hydration and a reduction of wrinkles.
The original method of Rejuran injection is still the preferred choice by dermatologists and skin care specialists, as it is a more direct application of the DNA to the dermis of the skin. With that being said, studies in Korea have found both the injection and mask treatment to be effective. The base ingredient remains the same, just the application differs. If you are someone not in the hurry to spend a lot of money on a slightly invasive procedure, the Rejuran facial mask will suit you just fine.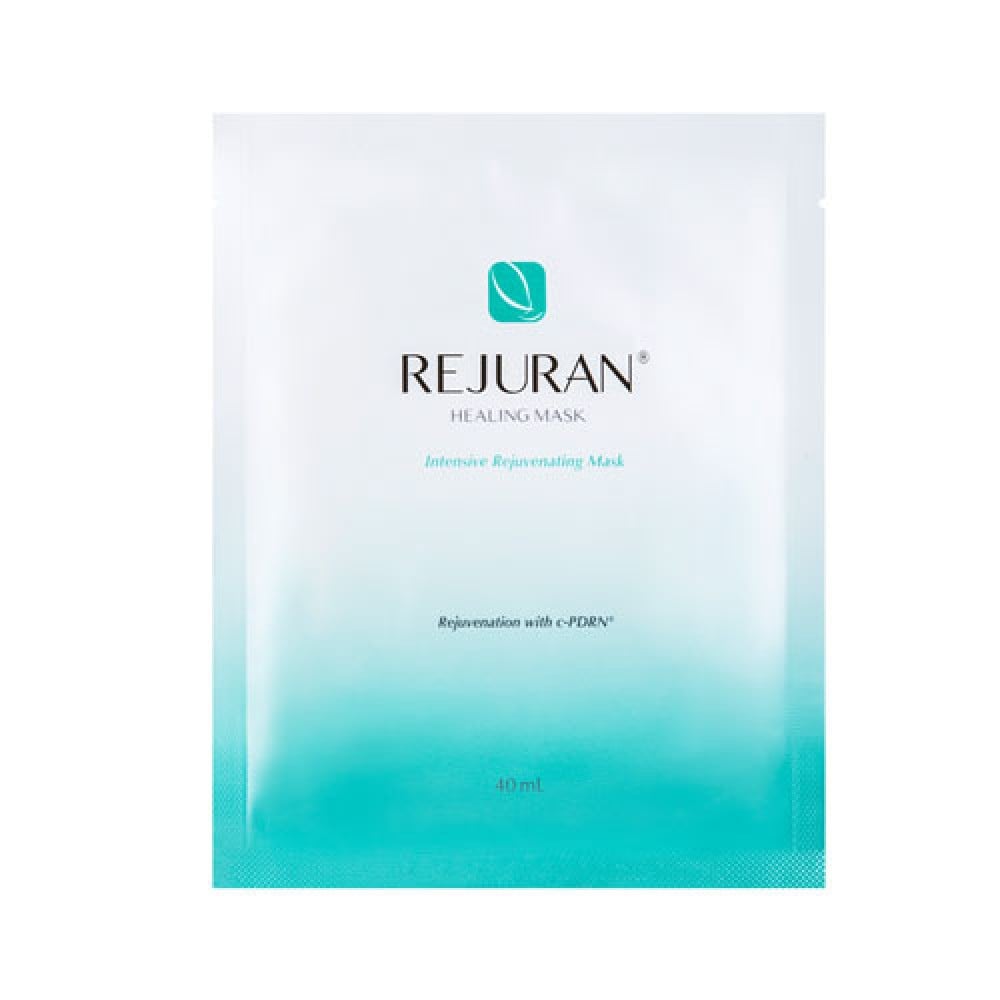 Leaders Mediu
Leaders is a group of dermatologists from Seoul National University, who came together to create sheet mask, which is very reassuring, as you know it comes with industry expertise and backing.
Looking at the user reviews on this sheet mask, one thing seems to stand out above all else, which is that the product which you apply is much more of a serum than a moisture. Some even recommended that the mask can be left on for as long as 30 minutes, as it would not run the risk of going dry. If you look at the officially listed ingredients though, it is easy to see how it can be so thick and moist.
The "Moisture Mask" is composed of ceramide ingredients combined with 17 amino acids for the purpose of strengthening the moisture barrier of the skin. This product works well for skin that is dry and is beginning to sag, as well as to address wrinkles, dead skin, dryness and dullness.
Amino acids are crucial as building blocks of proteins, by adjusting the pH value of the protein component of skin, and as intermediates in metabolism. All of this contributes to gorgeous skin. The infusion with mineral-rich alpine water further revitalizes tired skin.
As this product is aimed at repairing and rejuvenating dried skin, it might be wise to consider how it would affect you if you have an already oily complex, and to proceed accordingly.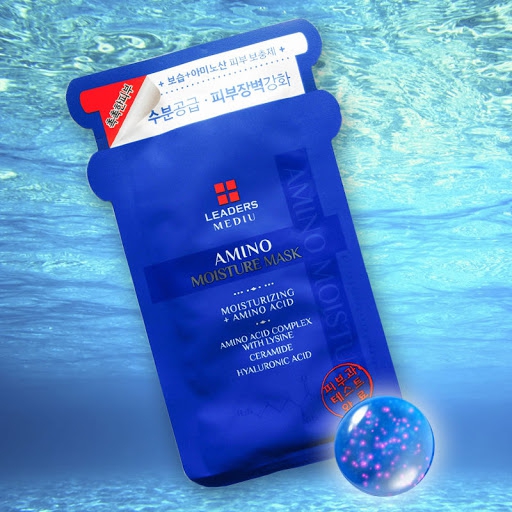 Mediheal
Mediheal is a Seoul based company, who in 2019 did a collaboration with the ever famous BTS. That alone would be enough to get many skincare or k-pop lovers interested in the product. But as with all other products, mere effective marketing should not be the sole basis of your purchasing decisions, especially when it comes to skincare.
According to online reviews, this range of masks will definitely help your skin feel hydrated and refreshed, and that the masks are not too heavy or overly moist. And in case it is, you could easily just apply the rest of the serum into your face or neck and arms.
Mediheal currently has 12 products available in this category, and the products include hydration, protein-infusion, blemish treatment, lifting and firm as well as charcoal tightening masks.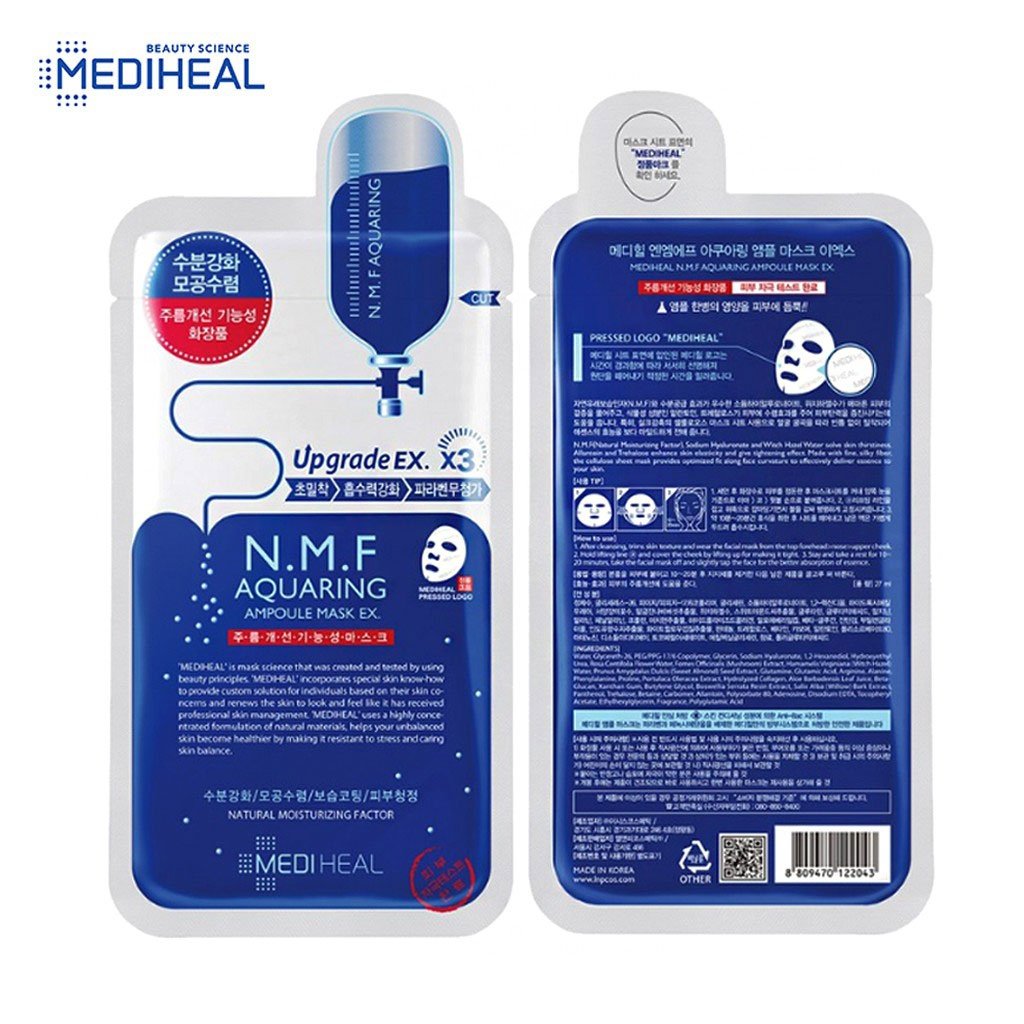 Jayjun
We live in a fine-dust, pollen blanketed city and to make matters worse occasional pollution really destroys our skin. It's hard to see the effects that the air might have on our skin until it's too late. Luckily one of Korea's most well-known skin care brands JayJun has created a variety of products that can tackle all of the environmental problems Seoul and other metro cities might present.
JayJun is a fantastic anti-aging sheet mask and the founders of the JayJun cosmetic were originally a group of cosmetic surgeons and dermatologists who decided to put their heads together in order to fight the signs and effects of aging.
JayJun face sheet masks are non-irritating, cruelty free and tried and tested in the beauty capital of the world, Seoul South Korea.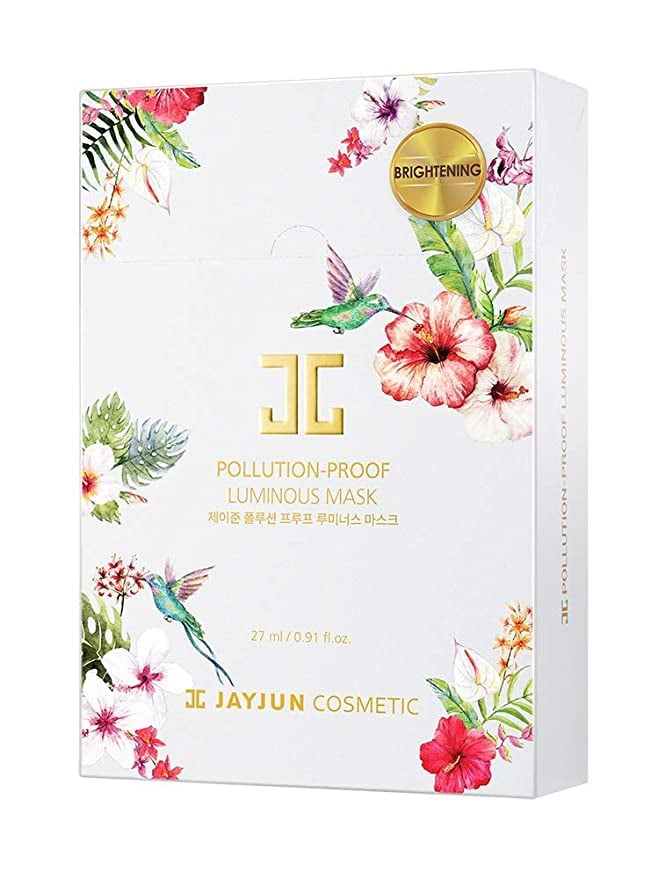 Conclusion
As indicated before, the choice of product will depend on every person and on every need. And of course, there is no quick-fix miracle replacement for exercising, drinking lots of water, eating well and getting a good night's rest. However, if you can get your hands on these Korean products, they will almost certainly be a welcome and valuable addition to your self-care regime.