Best Hotel Buffet In Seoul
Food & Drink
I personally like to eat at buffets because they offer all types of food ranging from sushi to cakes. Having a variety is important to me but I cannot jeopardize quality. Freshness is also important as sushi can get dried rather quickly if they are pre-made. So just from my experience I'm going to list the best hotel buffets that I've been to over the years.
Viking's Wharf Lotte World Mall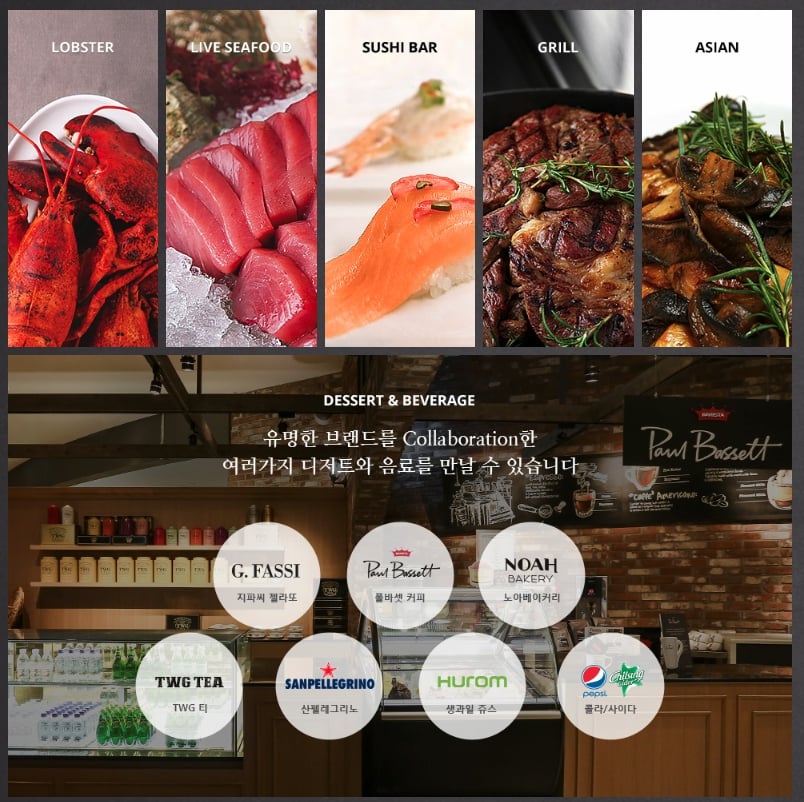 What's interesting about this place is that they charge and accept $110 USD or equivalent in Korean Won. Another interesting thing about this place is that you can get unlimited steamed lobsters. Other seafood offerings were shrimp, salmon and abalone. They offer very high quality and fresh seafood not to mention they also offer high-end coffee like Paul Basset. As this is definitely value for money, it gets really crowded during lunch and dinner so if you want a nice quiet restaurant, this place may not be for you. However, if you are really craving for fresh seafood with your loved ones, then you should definitely pay a visit. Anyways, all in all, Viking's Wharf provided a very memorable dining experience. Just keep in mind that you may have to wait in a line for a long time and there is a dining time limit of 2 hours.
63 Buffet Pavilion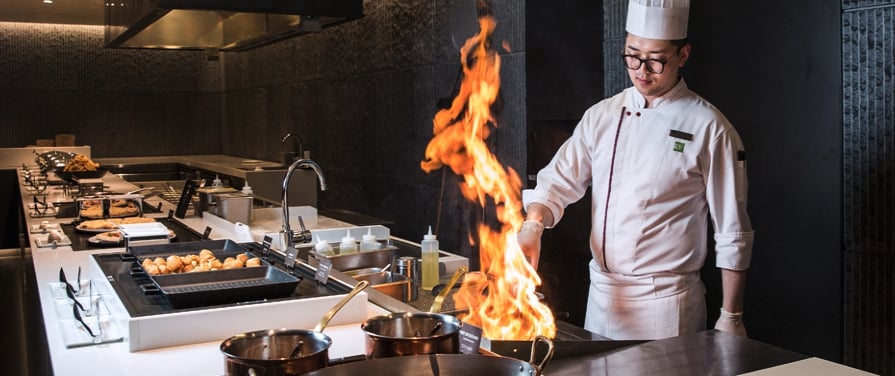 Hands down, this is the best place for an all-you-can-eat meal in Seoul. The menu includes selections from all around the world, with a particular focus on commonly enjoyed cuisines, like: steak, pizza, sushi, seafood, and many more. I personally liked the grilled steak but the seafood wasn't as fresh as Viking's Wharf at the Lotte World Mall. You'll find the dining experience comfortable and pleasant. You can take a business partner, a date, or your family and friends. You can also check out aquarium in the building after the meal.


Aria from The Westin Chosun Hotel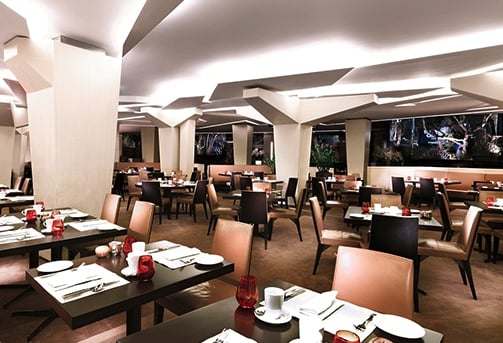 This is a fancy hotel buffet that offers Korean-styled buffet as well as Western. Their seafood seemed very fresh and you can ask the chef to grill the meat they can do that for you as well. It's a bit expensive but it's worth it if you are looking for high quality. They also offer lobster but I've noticed it isn't as fresh as Viking's Wharf. They are located in downtown in Seoulnear City Hall station. Because they are located in a convenient location, you can visit other major attractions as well as doing some shopping in Myungdong.
The Buffet in Grand Wakerhill Seoul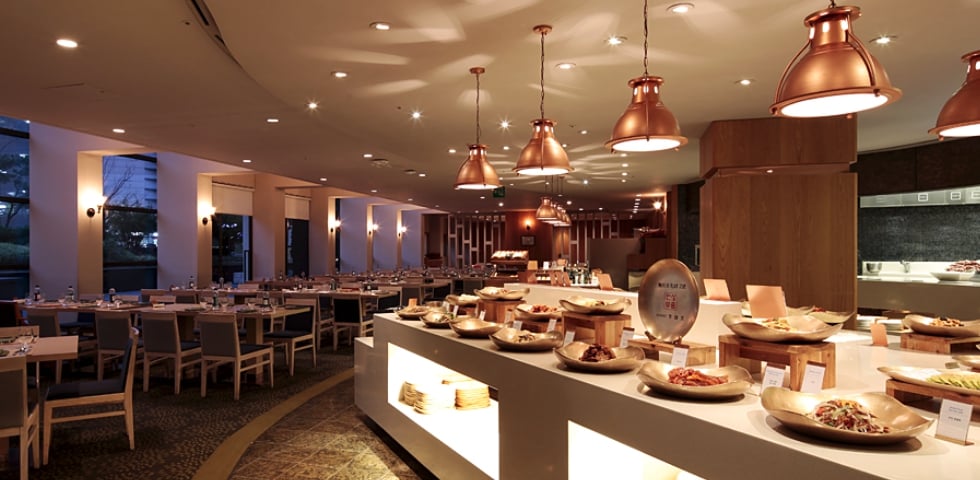 Walkerhill's buffet restaurant offers a wide range of cuisines from healthy Korean dishes made of seasonal ingredients sourced throughout Korea to certified organic vegetable salads and a variety of desserts. One thing I noticed about this place was that they offer more menus than any other places so if you are looking for a place with a wide range of cuisines, you should try this place. Plus it has a luxurious interior as it's located in the hotel.