Hair Transplant Gone Wrong
Seoul
The old adage of "you get what you pay for" is perhaps no more true than when talking about plastic surgery. With low costs comes high risk.
For a long time now, countries like Turkey have dominated the hair transplant surgery market. Its low upfront cost and good quality surgery attracted thousands from across Europe and the Western hemisphere. But things are changing.
With so many reports of
hair transplants gone wrong
in places like Turkey, now is the time to look further afield. With the proliferation of low-cost flights and
medical tourism agencies
offering trustworthy medical concierge services, the world has never been smaller for medical tourists, and it is no longer necessary to sacrifice quality for cost.
With the ongoing head-to-head battle between Korea and Turkey (East and West, if you will) still raging, let's take a look at some reasons why you should consider Korea for your hair transplant surgery.
Contents

Hair transplant gone wrong
Characteristics of a bad hair transplant include thin or bald patches, scarring, loss of feeling in the scalp, and even infections. As such, it is very important to choose your location and clinic/surgeon very carefully when deciding where to get your hair transplant done.
A quick search will show you dozens of examples and news stories where people have had
terrible experiences
with poor quality hair transplants.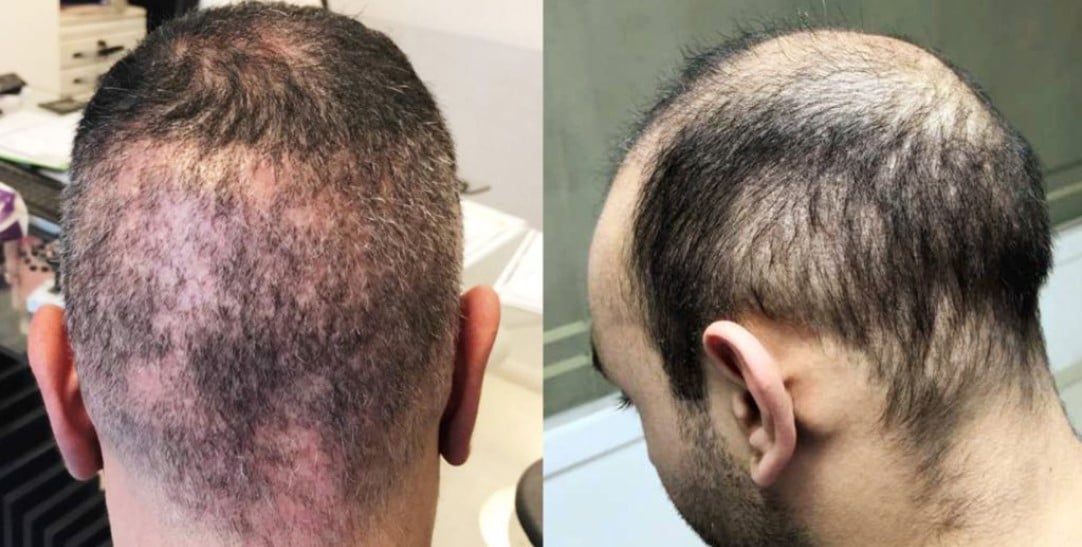 On top of this, when a hair transplant does go wrong, it will require further corrective surgery, which means far more money spent than originally intended, often thousands of dollars.
Why hair transplants go wrong
Almost always, the main reason for a hair transplant going wrong is due to underqualified, or even unqualified, surgeons.
To stick with the previous example,
a review
of hair transplants in Turkey revealed that surgeons on average harvested more follicles than necessary, and that some clinics were performing up to 50 surgeries a day.
According to a
2022 study
by the International Society of Hair Restoration Surgery (ISHRS), a not-for-profit medical association (which includes Turkish doctors), the average number of grafts per session to achieve the desired results was 2,176 grafts.
Transplants which harvest over 3-4,000 follicular units can result in
severe side-effects
. Too many grafts will see thinning in the donor area and a decrease in overall hair density—or worse. Not exactly ideal when the goal of a hair transplant is to reduce baldness.
"The biggest risk is falling into the wrong hands and not doing your proper research," says Dr. Ricardo Mejia, who sits on the Board of Governors of the ISHRS.
Hair Transplants: South Korea vs. Turkey
With South Korea's plastic surgery industry being valued at an estimated
$10.7 billion
, it's no wonder more and more people are heading here for elective surgery and medical tourism.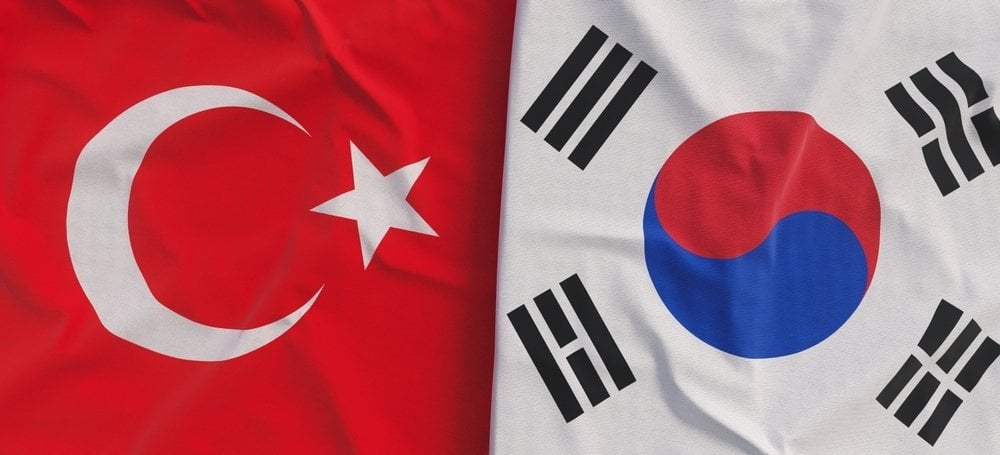 1. Cost
There's no denying that hair transplants in places like Turkey are cheap—the average cost of a procedure in Istanbul, for example, is around
$1,800-2,000
, with prices sometimes being quoted as low as around $1000.
With that being said, Korea is not wildly more expensive, with the average cost of hair transplants somewhere around the $3,000–5,0000 mark. While this is more expensive, we believe that safety and quality should be of the highest priority.
The
Harvard Medical Student Review
states that, "the large supply and ease of access to plastic surgery in South Korea may also be partially responsible for the affordable pricing of many plastic surgery procedures. There is a higher percentage of plastic surgeons among South Korean doctors than any other country. In fact, according to 2018/2019 data, the proportion of plastic surgeons to all doctors in South Korea was 2.6%, while in the US it was 0.7%"

2. Safety and Quality
Which brings us to here. Clinics in South Korea are heavily monitored. The plastic surgery industry is regulated by the Korean Ministry of Health and Welfare, which covers everything from rules and norms every clinic should follow (such as facility standards, cleanliness, and surgeon certification).
There are also groups like the Korean Society of Plastic and Reconstructive Surgeons
(KSRPS)
that monitor clinics and strive for the highest possible ethical standards.
According to
OECD.org,
Korea has the highest out-of-pocket expenditure on healthcare among all economically developed countries, and that its health care coverage is characterized by "universal coverage and one of the highest life-expectancies in the world".
All of this combines to make Korea one of the safest places in the world to receive elective surgery.

3. Common Practice
Pattern baldness, particularly amongst men, is a huge phenomenon in South Korea. According to an
article
by Yonhap News Agency, nearly half of Korean men suffer from hair loss. This is for reasons ranging from genetics to work-related stress.
Even many
Korean celebrities are undergoing hair transplants
these days.
As a result,
Korean hair transplants
are extremely common practice here and are gaining popularity and efficacy. Many trustworthy and high quality
hair clinics
can now be found across Korea's capital city, Seoul.

4. Hair Transplant in Korea
Last but not least, it is well worth taking a closer look at South Korea's booming medical tourism industry.
According to the Harvard Medical Student Review, South Korea currently performs
24%
of all cosmetic plastic surgeries worldwide. That's a crazy statistic when you consider the number of surgeries performed each year around the world is around the 10-11 million mark. You can do the math.
What's even crazier is that foreigners currently make up
40-50%
of all plastic surgeries conducted in Korea (around 320,000 in 2017).
The industry has become so successful that it is being supported by
government funding
. In particular, they have formed, through an Act of Government, the Korean Medical Institute (KMI), which alongside the Korean Tourism Organisation and the Korean International Medical Association seeks to promote the Korean healthcare industry both domestically and abroad.
In short, high-quality procedures at affordable pricing is the main driving factor behind this spike in medical tourism. Riding this wave are
medical tourism agencies
offering bespoke concierge services to patients around the world who want to make use of everything Korea has to offer.
With the surge of domestic and international hair transplant patients in Korea, it comes as no surprise that places like Seoul are filled with top-class hair transplant clinics with bags of experience and innovation.

Institutions like Maxwell Hair Clinic, Banobagi Plastic Surgery, and FORHAIR clinic are all at the forefront of their industry.
Maxwell hair clinic is one of Korea's most well-respected clinics, founded by world-renowned hair restoration innovator surgeon Doctor Noh Yoon-woo in 2007. On average, 3 hair transplants are performed every day at Maxwell Hair Clinic, with patients from all over the world coming to Korea to have a hair transplant at Maxwell Hair Clinic.

Their surgeons are highly skilled with many decades of experience working on all types of ethnicities and scalp types. What's more, they offer comprehensive international patient services through their internal international team. All of Maxwell's surgeons and staffs are fully bilingual and can communicate with international patients in English.
Take away
In summary, to avoid hair transplants gone wrong, you should strongly consider South Korea as your destination for a hair transplant.
Korea's health care system is extremely well-funded, regulated, and full of highly-trained doctors and nurses.
Although Korea may not be quite as cheap as Turkey, we believe the (relatively small) extra cost is well worth it to avoid a hair transplant gone wrong.
If you're interested in getting a hair transplant in Korea, you can read our
full guide to getting a hair transplant in South Korea HERE.
You can also read about the
best hair loss treatment clinics in Seoul HERE.

FAQ

How much is a hair transplant in Korea?
A hair transplant in Korea ranges from $3,000-5,000 depending on the scale of the procedure.
How long does a hair transplant take?
A 3,000 graft hair transplant will take 6-7 hours with breaks.
Is a hair transplant permanent?
Yes. Once the grafts take root and grow naturally, and provided there are no further complications, it will grow and stay like natural hair.
Is a hair transplant in Korea safe?
Yes. Hair transplants in Korea are extremely safe with a very high success rate. The surgeons are highly-certified and the clinics strictly-regulated.
How can I contact a Korean hair transplant clinic?
You can make an inquiry through My Guide Seoul. Alternatively, contact a medical tourism agency such as Shin Medical.