Shopping in Seoul
Family Fun
If you have time, venture into the side streets and explore
Hongdae is the mecca of art and youth culture in Seoul and days are quite different from nights here. During the daytime it's a busy shopping street, packed with the best Korean fashion, kitschy, cute cafes and boutiques; however, when night comes, it turns into a mecca of neon lights with clubs and performance halls filled with indie artists and young people. If you're wondering where to go or what to buy when shopping in Seoul, here's a rundown of 3 hot shopping spots.
Head up to Hongdae and start your shopping at the Hongdae Free Market on Saturdays. Hongdae Free Market is an open-air market in Hongdae Park, right across from Hongik University Main Gate. Clothes, artwork, handcrafts, bags and accessories made by students from Hongik University and other individuals are on sale from 1pm – 6pm every Saturday. Various music performances can be observed as well. Cash is a must. Need a coffee break? Go to Aa Design Museum and enjoy the cool chair designs and the gallery in the basement.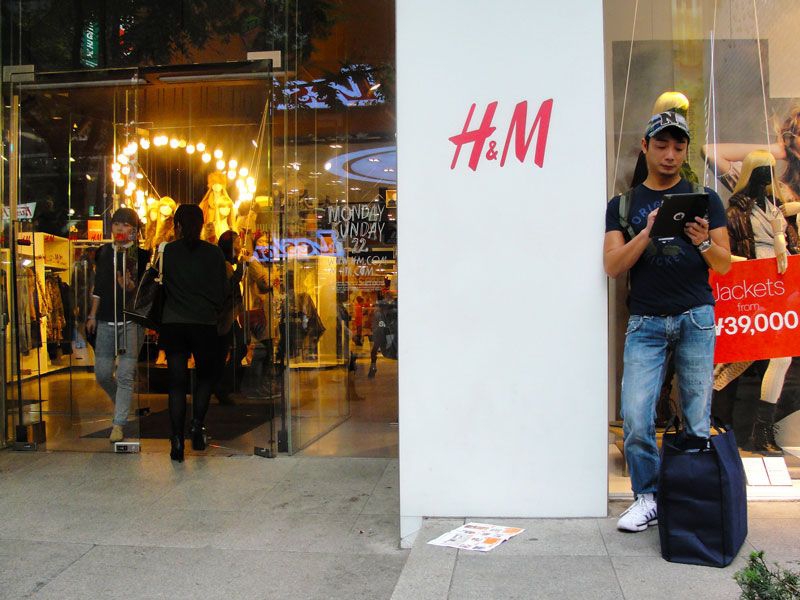 For beauty and cosmetics go to Myeongdong - the best of Seoul beauty shopping is here, and the area is considered the frontier of Korea's cosmetics industry. Every possible brand is represented on Seoul's 'beauty road'. Walk out of Myeongdong Subway Station exit 6 and you'll see Korean cosmetic and skincare brands such as Nature Republic, Aritaum, Etude House, Laneige and Face Shop, among others. Most places have beauty consultants providing services in English. Myeongdong is also home to all the major S.P.A brands H&M, Zara and Forever 21 etc. Tip: Visit the newest SPA brand 8 Seconds from Samsung Fashion.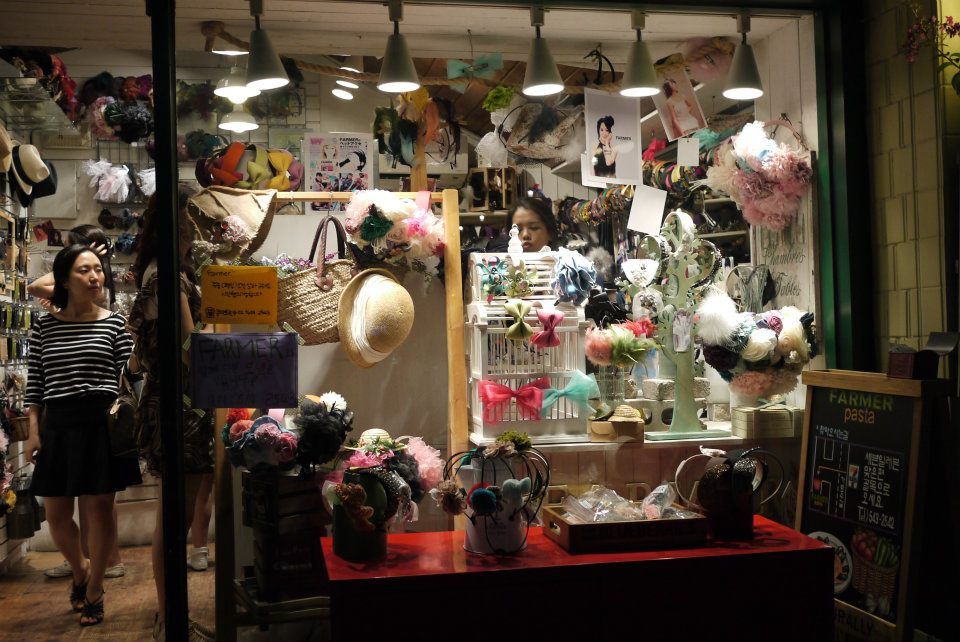 Head over to Garosu-gil Street if you want to complete your own unique style. This trendy shopping street is filled with pop-up stores, premium outlets, specialty shops and designer multi-brand stores. Visit lLMO, RAUM outlets, A Land and MAG N MAG; these shops feature clothes and accessories from up-and-coming Korean designers, vintage clothing items and and shoes exclusively designed by the shop owner.
If you have time, venture into the side streets and explore. Tip: Make a right at the Forever 21 store and stop by 'Hanjan ae Chu-eok' for the huge favorite 'Seoul food' 'Chimaek', short for 'chicken, maekju (beer)'. 'Hanjan ae Chu-eok' is one of the most popular restaurants in Seoul, serving chicken and beer. Also a lively nightlife place always filled with people - a great place for starting your night!
Main Image by Foot Fingers.