Summer activities in Seoul
Seoul
Hot things to do when it gets hot
The summer in Korea can be quite brutal, and many prefer to stay near an AC. However, by no means does that entail that people should stay cooped up at home. In this article we will introduce 5 general and specific activities to do during summer months.
Kayak on the Han
The Han river is fairly flat most of the year, and has an easy flow, so if you are an experienced or competitive rower, the experience might be slightly underwhelming. Nonetheless, the opportunity to be floating amidst one of the most densely populated cities at sunset with popular landmarks like the Lotte Tower and Jamsil Stadium nearby is an incredibly satisfying experience.
To get there, go to Ttukseom Resort station on line number 9, and leave from exit 2. From there you will walk westward for about ten to fifteen minutes, before arriving at the rental places which are right next to the river. Expect to pay around 30 USD for a two hour experience. You will have free range of the area between Jamsil and Cheongdam bridges.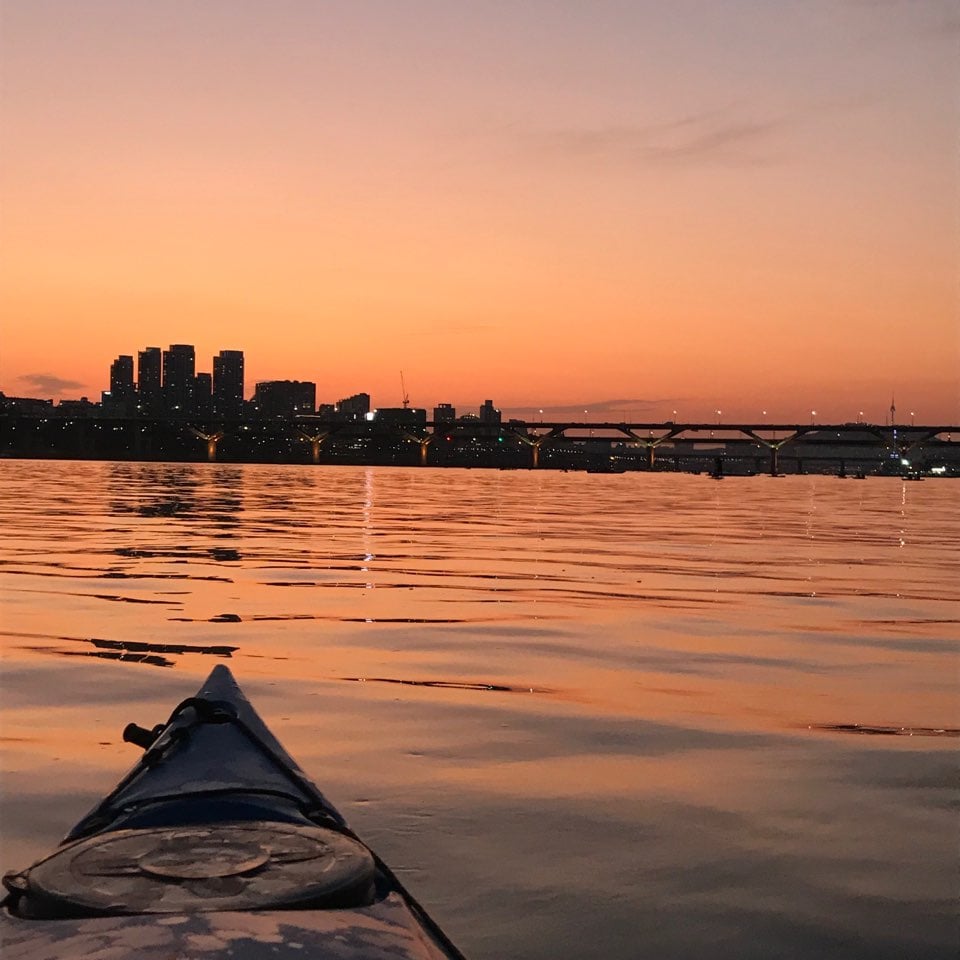 Seoul Forest (서울숲)
Completed in 2005, it covers an area of around 595,000 square meters. There are plenty of parks, picnic spots, open areas and routes in this sprawling attraction, and while it is a popular destination, it is hardly overcrowded, with little light and noise pollution.
The highlight will have to be the deer park. Children (and adults) can visit and feed them with food bought locally. Interacting with these animals up and close is a very positive experience, elevated by the fact that it does not have the feel of a "zoo" per se. Seoul Forest is known as an "eco-friendly zone". The forest also has an educational area that hosts an interactive insect-greenhouse. If you have a family or young kids this is a great place to go.
To access the park, simply go to Seoul Forest Station on the Bundang line.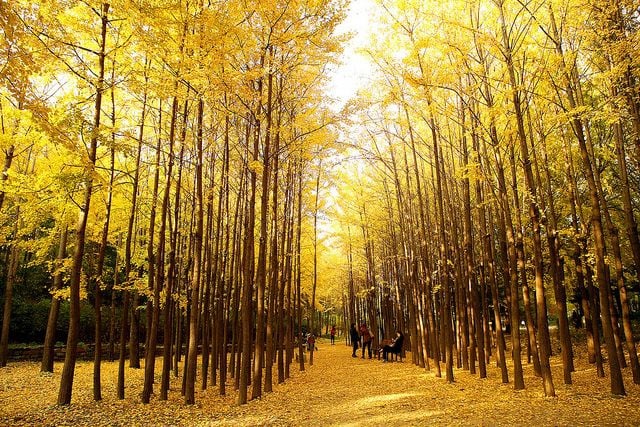 Baseball (잠실 야구장)
It must be noted that for the 2020 season it is highly unlikely (as of the end of May) that too many fans, if any, will be allowed in the stadiums due to Covid-19. With that being said, it is an absolute must if the opportunity ever arises.
Jamsil baseball stadium is home to both the Doosan Bears and LG Twins, and has a capacity of 25, 553. While it is due an upgrade, the atmosphere inside is nonetheless sensational. Every player has their own chant and accompanying hand motions. The cheer-squads have boundless energy and ditto the fans. As someone once said "Baseball in America is like oprah. In Korea it is like a rock concert." Who doesn't like a good concert?
Alternatively, you could also visit the Gocheok Sky Dome in Guro. It is the only roofed baseball field in Korea, has a similar capacity of 25,000 and is home to the Kiwoom Heroes. The stadium was completed in 2015, which makes it the second newest field in Korea.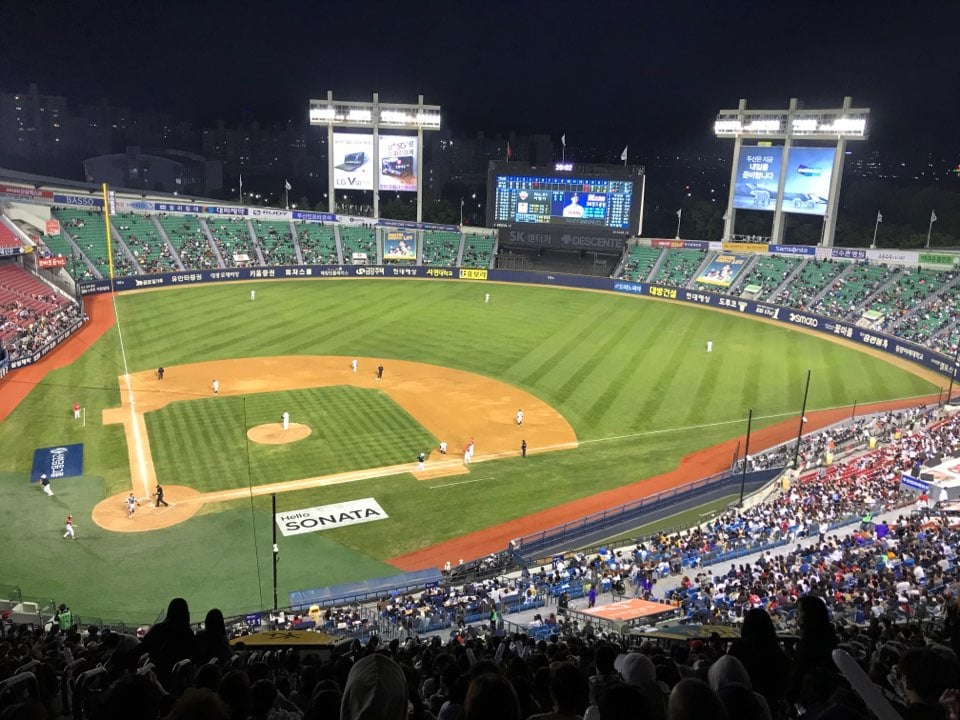 Gyeongbokgung Palace (경복궁)
Built in 1395, and restored between 1852 and 1919 after attacks, it remains the largest of all five palaces. Gyeonghoeru Pavilion and Hyangwonjeong Pond along with contemporary art and sculptures are iconic parts of the palace. A tourist favorite is to rent hanboks (traditional Korean clothing), from nearby stores and take pictures inside. Entrance is between 1.50 and 3 USD.
The area around the palace itself is steeped in history. Right beside the palace you can visit Samcheongdong, a 149 ha area which includes Bukchon Village, tea rooms and galleries. Within a short walking distance, and running down to cheonggyecheon, you'll find Insa-dong market. In days past it was much more traditional, but it still has loads of traditional restaurants and buildings. It is a favorite with tourists and locals alike.
Two other must see palaces are Deoksugung and Changdeokgung. The former is located across from City Hall, and historically served mostly as an auxiliary palace. It is the only Korean palace that has proper Western style buildings, behind which are buildings which hosted some of the first foreign ambassadors, most notably from the UK and US.
The latter is the second oldest of the 5 palaces, and its famous Huwon ('Secret Garden') can usually only be visited on a guided tour, which is certainly worth a look when the weather is good.
What makes this traditional area so unique is that woven in between are hyper modern buildings, subways and other evidence of Korea's modern economic position.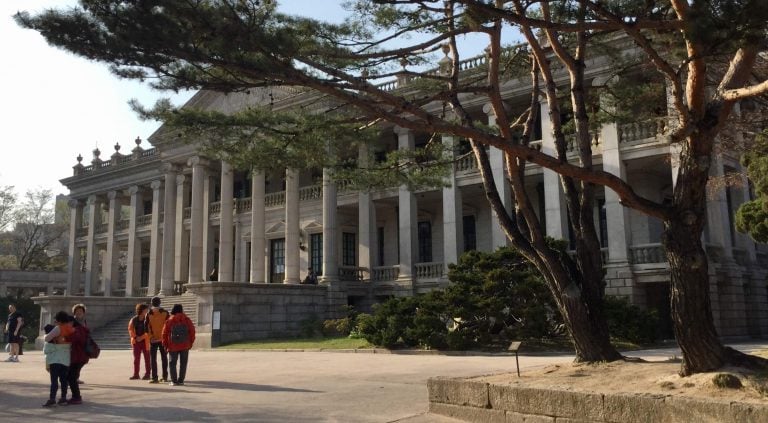 Namsan (남산)
Namsan and N.Tower is incredibly hard to miss from anywhere in the city. There are several ways to get to the top, which includes a cable car from Myeongdong area, and tourism busses. However, it is highly recommended to take advantage of the many paths and roads leading up and around the mountain, and take it all in. The mountain provides great panoramic views of the city, as well as the occasional wild life, and can be immensely picturesque any time of the year.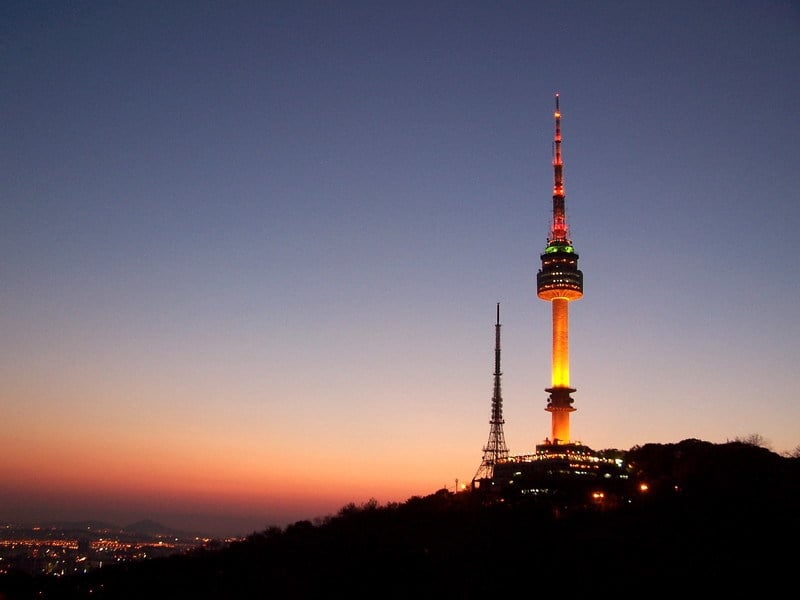 Special mention
While not a "tourist" activity per se, if you want to sample a bit of local culture, head on over to Banpo Han River Park. It is a huge hit with locals and you will find it sprawling with picnics. Here you can enjoy fried chicken and beer next to the river for as long as you like.