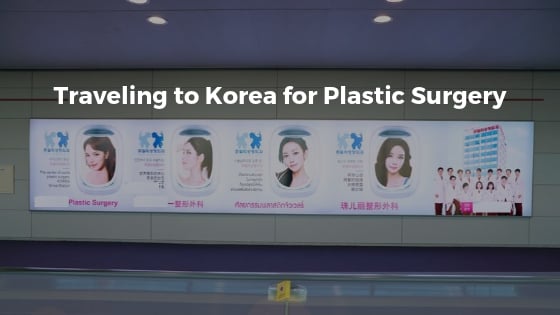 Traveling to Korea for Plastic Surgery: A Guide for First-Timers
Seoul
Getting a Plastic Surgery in Korea
Traveling to another country always means a vacation or a business trip, but there is only one country wherein you travel to get plastic surgery, that country is South Korea. When getting plastic surgery, it is always a must that you have it done by a credible surgeon, and there is no other country with thousands of surgeons specializing in the different areas of plastic surgery than Korea.
For a first-timer, traveling to Korea for
plastic surgery
can be scary and overwhelming at the same time. Through this article, you will gain ideas on what to do to get that desired appearance from the plastic surgery capital of the world.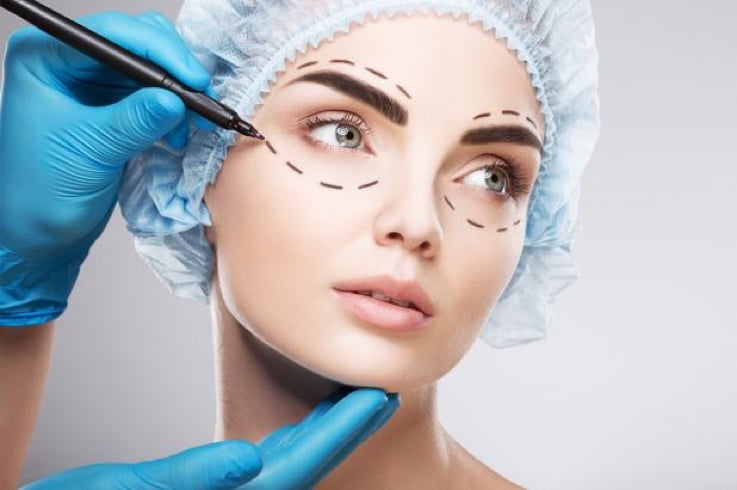 Traveling to Korea for Plastic Surgery
1) Finding a Clinic
One of the best ways to look for a plastic surgery clinic when you are in another country is through the internet. Several credible websites allow people, especially those who are not South Korean locals, to give their reviews as well as results on the procedure they had in South Korea. Some of the websites include:
Realself- the largest database for reviews of thousands of surgeons.
Purse forum- This forum is for Asian plastic surgery posts as well as reviews and results from individuals who had plastic surgery.
Reddit- Also a forum where people share reviews and results of a procedure they underwent
Soompi- Here, you can ask specific questions about Korea, especially Korean plastic surgery clinics.
2) Choosing the Best Surgeon
There are a lot of plastic surgeons in South Korea, but you have to make sure that the plastic surgeon you are choosing is specializing in your desired area or your desired procedure.
You should also make sure that the surgeon is board-certified, and the clinic he works in is government registered. Also, make sure to look at reviews from past clients as well as before and after pictures on the surgeries that he has done.
3) E-consultation
You do not need to be present at the clinic for the consultation because thanks to today's technology, plastic surgery clinics have what they call as e-consultation. The client gets a
consultation
by contacting the clinic through their website.
They will be asking for your contact name or number in messaging apps such as Kakao, Whatsapp, or Line to get in contact with you. Through these apps, the doctor will do the consultation by utilizing the picture you have sent them. However, take note that the procedure agreed upon during the e-consultation may change once you are in the actual clinic because there will be an actual analysis of your face and body like an x-ray.
4) Searching for Accommodation
Once you have booked your flight, it's time to book your accommodation. There are a lot of choices when it comes to accommodation in Seoul. You may search for a place to stay on your own, or you may also ask the clinic where you will have your plastic surgery procedure for recommendations on the best places to stay that are close to the clinic.
There are a lot of hotels in the area since Seoul is a city that is visited by a lot of tourists, but if you prefer cheaper options, you may go for
Airbnb
, BnbHero, and Kozaza.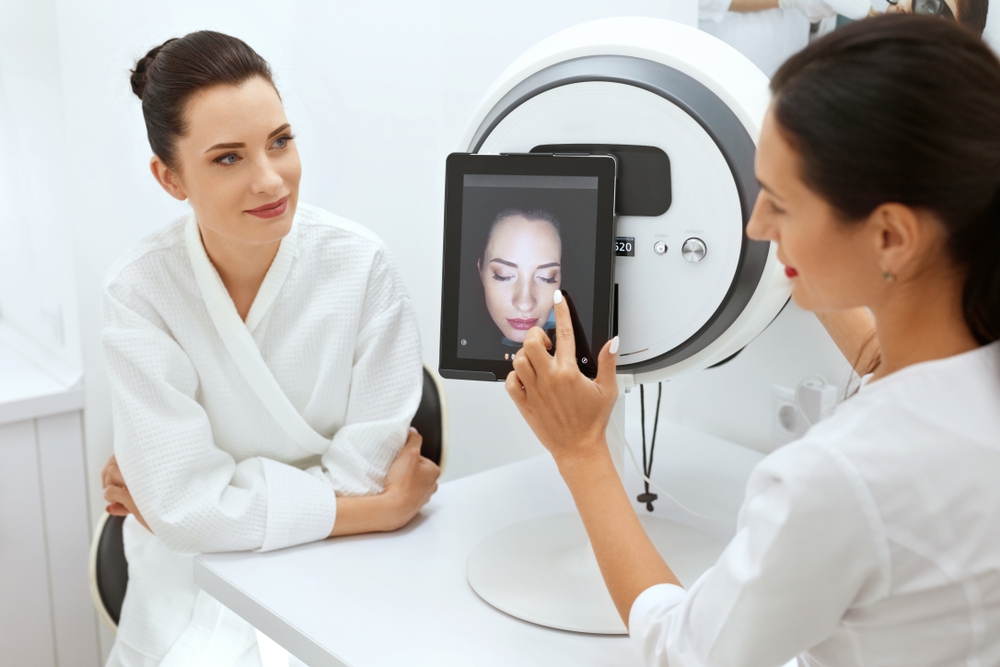 Plastic Surgery Packages
When you go to South Korea for plastic surgery, you not only have a
procedure
done, but you also get to explore the country through tour packages. Just like a travel agency, there are
medical tourism agencies
and service providers in the country who will help you before, during, and after your surgery.
Not only this, but they will also be the one to provide you with
transportation
,
accommodation
,
translation
,
post-operation care
as well as
post-operation treatment and care
. These packages are solutions for those who want to skip the hassles of booking the hotel, searching for doctors and clinics, and finding their way around the city since it is up to the medical tourism provider to handle all of these. All the patient has to do is to fly to South Korea and enjoy the whole journey for a better face and body.
One of the medical tourism agencies in South Korea is
Seoul Guide Medical
, the country's largest and government-approved medical tourism service provider.
They have connections to several of the country's best hospitals and clinics in plastic surgery, vision correction, dentistry, dermatology, and general hospital care. They offer what they call the Silver Package and Gold Package.
These packages can be availed in with the plastic surgery procedure that you have chosen. For the Silver Package, it is a combination of different treatments that could pamper your skin before or after the plastic surgery procedure that you went through, depending on your preference and the surgery that you underwent. The silver package includes the following:
Korean Medical Tourism Silver Package - Seoul Guide Medical
1) Scan and Analysis
2) Professional Cleansing
3) Exfoliating Cream
4) Aqua Steamer
5) Aqua Cleaner
6) Rejuvenation Laser Therapy
7) Rejuvenation laser light
8) Customized Rejuvenation Mask
9) Creams and Serums
10) Professional Hair Wash
11) Cryotherapy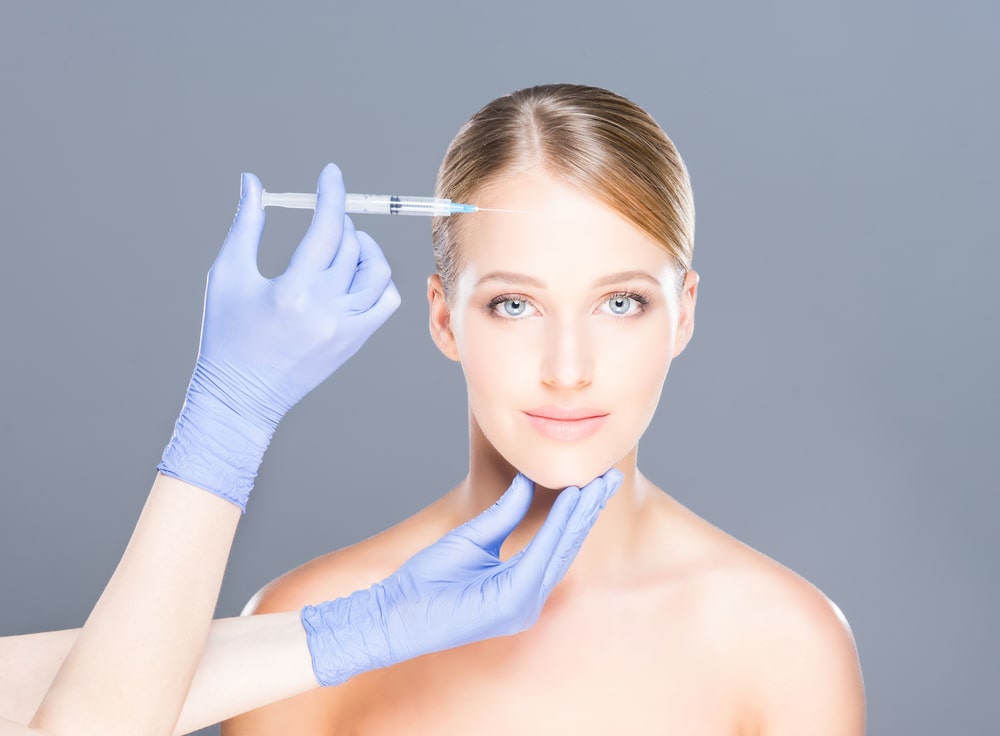 On the other hand, the Gold Package is a combination of the Bronze Package and Silver Package plus Fat Dissolving Ultrasound procedure. The fat dissolving ultrasound gets rid of fats which the body processes or turns into energy. The result of this procedure is immediate and will continue to show improvement within two weeks. When done in the waist area, this usually shows 1-4 cm decrease right after the procedure. The steps for the fat dissolving ultrasound are as follow:

1) Consultation
2) Body Measurements
3) Vitamin Injection for Health and Skin Pigmentation Balancing
4) Ultrasound Cavitation
5) Low-Level Laser Light and Multi/Bio-Polar Radio Frequency
6) Vacuum Suction
7) Body Fat Massage

There are also other agencies like Seoul Touchup that offer packages that include a tour of famous tourist spots in South Korea. They have what they call the Compact Plan and The Extended Plan. Talk about having plastic surgery and vacation at the same time. The two plans are quite the same. The only difference is that the Extended Plan includes a tour of Jeju Island, while the Compact Plan is only limited to Seoul city tour.

Plastic Surgery Cost in Korea in 2019
The cost of plastic surgery in South Korea always depends on several factors like the experience and skill of the doctor, the techniques used in the procedure, the price policy of the chosen clinic, and the complexity of the patient's case, to name a few. Another factor would be the patient's citizenship because prices for the procedure may cost more for foreigners as compared to South Koreans who want to undergo a plastic surgery procedure.
The difference in price is because of additional resources for foreign clients due to language and cultural differences, resources like a translator, specialized consultants, agents, and post-care services. For services availed from an agent, an additional fee of up to 30% of the treatment fee will be for the services they rendered, such as consultation, booking, pick up, research, negotiation with clinics, and translation services.
In fact, according to the
International Medical Tourism website
, prices for plastic surgery procedures in Korea are lower by 20- 30% as compared to Japan and Korea. Some of these procedures done can be covered by insurance, especially if it is for medical purposes, but with cosmetic surgeries, you have to pay it from your pocket. To show you some of the most popularly availed procedures and how much each process costs on average, you may refer to the list below:
Korean Platic Surgery Procedure and Non-Surgical procedure Price List
| | |
| --- | --- |
| Surgery procedures | Prices |
| Double Eyelid Surgery | USD $2,000- $4,000 |
| Rhinoplasty | USD $4,000- $6,000 |
| Hair transplant | USD $6,000- $10,000 |
| Facelift | USD $7,000- $12,000 |
| Breast surgeries | USD $8,000- $12,000 |
| Lisposuction | USD $4,000- $7,000 |
| Facial contouring | USD $5,000- $7,000 |
| Advanced facial contouring | USD $10,000- $30,000 |
| Entire body makeover | USD $20,000- $35,000 |
| Entire face makeover | USD $25,000- $55,000 |
| Nose Fillers | USD $170 ~ |
| Botox | USD $200 ~ |
| Fat Grafting | USD $1800 ~ |
| Forehead augmentation | USD $2500 ~ |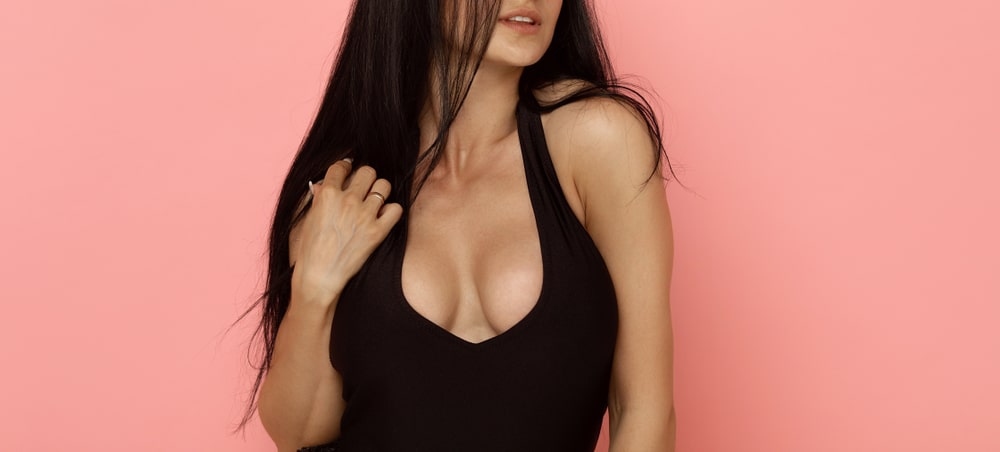 Once the patient has decided as to which surgery to undergo, the clinic may require a 10% down payment to make sure that the patient is serious with his or her decision to undergo the procedure. Payment can be through cash or wire transfer, Paypal, or credit card.
Reasons Why You Should Get your Plastic Surgery Procedure in Korea
People have deemed South Korea as the "plastic surgery capital of the world" because of the prevalence of plastic surgery procedures that are at a rate of one million procedures per year, according to Business Insider. Other estimates show that one in every three South Korean has had at least one plastic surgery procedure done.
Due to the number of surgeries done every year, plastic surgery has contributed so much to the per capita income of the country. Based on the Commission's survey, the plastic surgery market of South Korea is equivalent to $4.3 trillion in USD in the year 2019 alone.
When taken into consideration the global market, Korean plastic surgery comprises a quarter of the world market. The stats means that for every 1000 people, 23 undergo plastic surgery in South Korea.
With blepharoplasty or double eyelid surgery as the number one surgical procedure and Botox and
fillers
as the top non-surgical plastic surgery, it is evident that South Korean surgeons are experts when it comes to these kinds of procedures.
Also, given the statistics and the number of times surgeons perform different kinds of plastic surgery procedures in South Korea, it is guaranteed that they are already well experienced and trained, and will give you the results that you want to achieve. Not only does Korea have experienced and well-trained plastic surgeons, but these doctors also have their specialties and field expertise.
So you are assured that your doctor has the right knowledge on a specific procedure you want. It's just like going to a cardiologist for heart problems and a pediatrician for children's cases.
Plastic Surgery Procedures in Korea
In South Korea, anything that involves making the skin and appearance more beautiful has a lot of kinds, types, and varieties.
Just like the famous Korean skincare lines, plastic surgery (Also Read -
53 most popular plastic surgery procedures in Korea
)also has several kinds of procedures that are done to improve the eyes, nose, jaw, cheek, chin, forehead, breast, buttocks, and the body contour as well as anti-aging treatments and procedures.
They have non-invasive and invasive kinds of plastic surgeries and popular ones that have been in existence for decades, like Botox and liposuction. There are also unpopular ones that are not known by other people, like the hair transplant. From lasers to injections that are key to having the ideal face and body, the plastic surgery capital of the world has it for you. In fact, because of the experience of the surgeons in handling different cases, they have invented their methods that would cater to cases that cannot be solved by conventional ones like the Siot osteotomy for chin surgeries.
With the array of surgery procedures available, there are procedures most requested than some. According to
Dr. Choi Min
of Answer Plastic Surgery, the top three most popular cosmetic surgeries in Korea are blepharoplasty or double eyelid surgery, rhinoplasty, or more commonly known as a nose job, and glutathione injections.
If one of these is the surgery you are thinking of having, you might as well proceed to South Korea and have it done. If it's neither of the three, then here are the most popular plastic surgeries in Korea:
Most Popular Plastic Surgery Procedures List in Korea
Blepharoplasty/ double eyelid surgery
Removes excess fats in the upper eyelid to achieve the double eyelid
Fixes problems of the nose regarding the shape, size, and appearance.
For skin whitening and pigmentation.
To create a slimmer face and achieve the V-line shape
Epicanthoplasty/ eye-widening surgery
To make the eyes look bigger in length
To give the patient a smoother, rounder forehead
Solves the problem with balding
Sometimes paired with jaw surgery to achieve a v-line-shaped face
Responsible for making the teeth whiter and brighter
Gives the patient the desired breast shape and size
Contact
Korea's No.1 Medical Tourism Provider

In conclusion, getting plastic surgery in Korea requires a lot of preparation, but with the help of technology and the internet, everything from getting in touch with the clinic to accommodations makes it easier.
Also, with the help of medical tourism providers like Seoul Guide Medical and Seoul Touchup, the journey in getting plastic surgery from start to finish makes it hassle-free and smooth flowing.
With the statistics presented on the number of plastic surgeries done in Korea, it is evident that plastic surgeons in the country have the right amount of experience to produce amazing and commendable results.
While prices may differ between locals and foreigners, it is still worth every penny because the convenience their service gives to foreigners is genuinely incredible.
With a wide variety of procedures available, surely you will be able to decide which procedure can give you your cosmetic goal. So, what are you waiting for now? Find that clinic and get an e-consultation and start your journey to a new you.
Written by:
Kristian Seoul
PUBLISHED: Nov 25th 2019