Korean BBQ
Food & Drink
If you like marbled beef, Chadolbagi is your cut
If you're wondering what Kogi-jib is, it refers to 'Meathouse'; what Seoulites call a restaurant that serves Korean BBQ. Everyone loves Korean BBQ, in fact, it has been voted the favorite 'thing to do' while in Seoul, but it so much more than just Bulgogi, Samgyeopsal and Galbi. Why not try some of the less known but just as delicious meat cuts that the locals eat? There are many varieties and you should try them all before you can truly say that you've tried Korean BBQ!
Here's a rundown of some inexpensive and tasty BBQ menu items you need to try. A flavorful cut that is ideal for Korean-style tabletop barbecue is pork skirt meat or Kalmaegi-sal.
Leaner than Pork Belly (Samgyepsal) but equally flavorful, this pork cut is a must try if you are not too fond of the visible fat that can be seen on Pork Belly.
Another popular item among locals is Galbi-sal, this can be translated to strips of boneless prime rib beef. The more popular Galbi is often marinated and served with the bone but this cut is in our opinion better than Galbi and easier to eat as it is comes in bite sizes.
If you like marbled beef, Chadolbagi is your cut. Chadolbagi is strips of heavy marbled beef and usually sliced very thinly for grilling to not get an overpowering "fatty" taste. It's a great way to try marbled beef without going overboard and having to pay premium prices.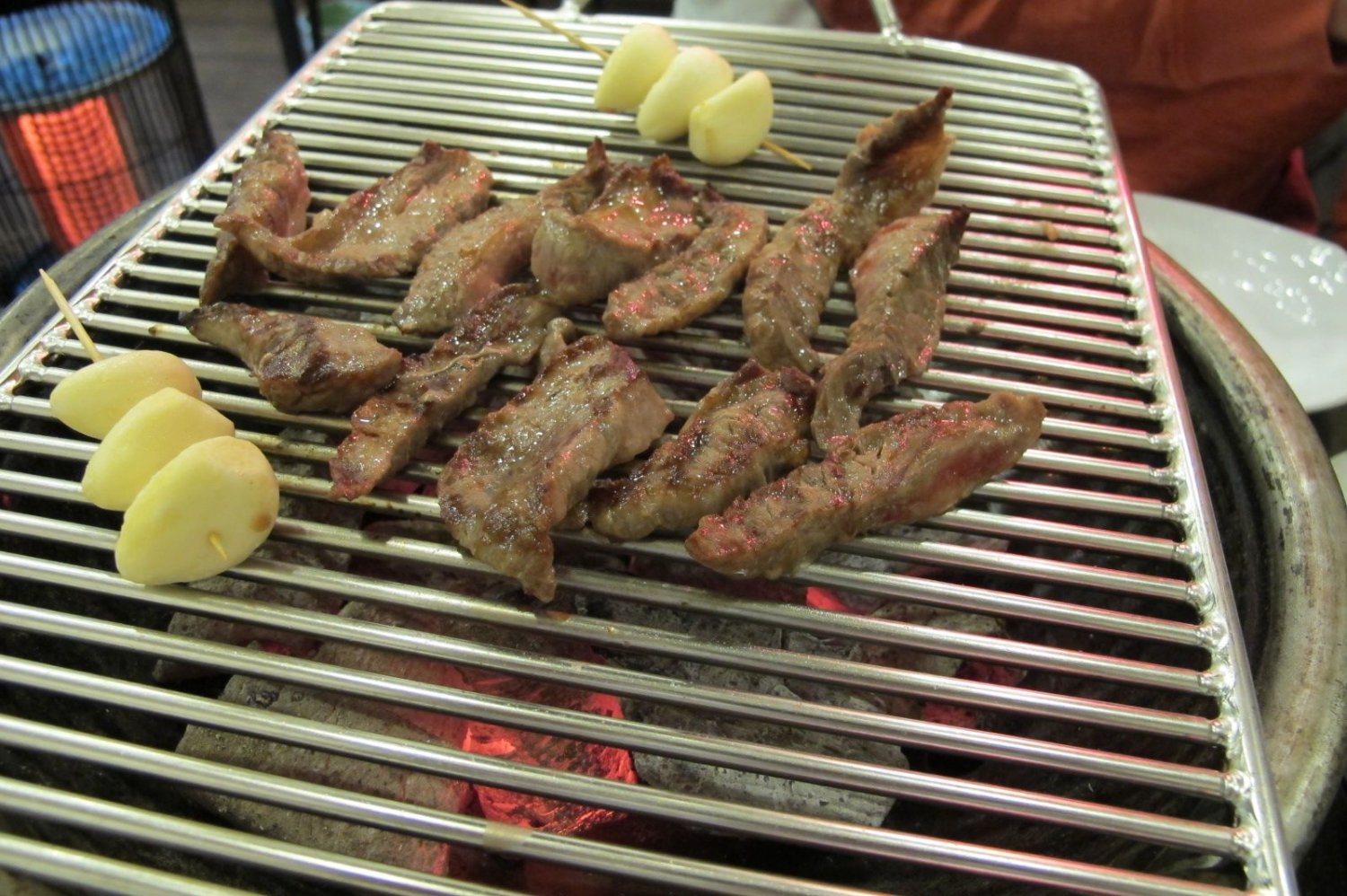 Another favorite BBQ cut is Kabri-sal or front part of the tenderloin - a silky and chewy piece of pork cut with great marbling. The texture is amazing and we promise these marbled strips of pork are like no other pork cut you've ever tried Try this textural wonder Pork at Heukdon-ga near Gangnam Station.
In general if you walk into any meat house they should have several items on the menu, just ask the waiter. In Korea the serving size is normally minimum two people per meat cut serving, so the more people you are the easier it is to order several cuts and share. Some places also have special offers on specific days of the month, which is definitely worth trying. Kogi-jib in Haebangchon has a great all-you-can-eat-marbled-beef the first and third Mondays of the month.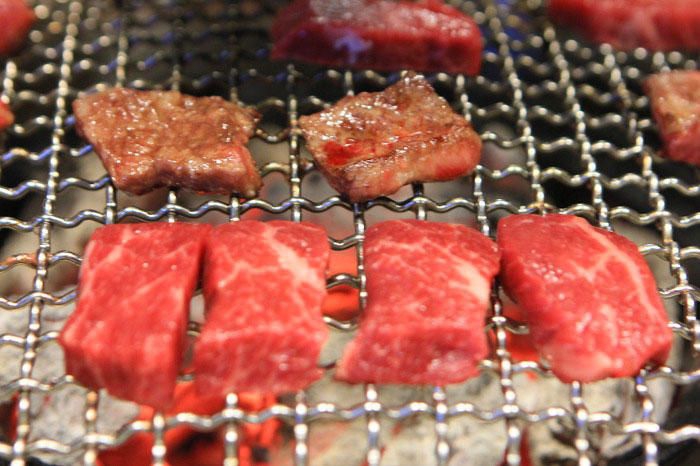 Koreans also distinguish between the origin of the meat, for example whether it is American, Australian or Korean beef. If you go to the best places they will typically serve only Korean 'Hanwoo' beef and pork from Jeju Island in Korea. If you end up in one of these restaurants be prepared to pay more though. Although priced higher than the average you should definitely try some 1++ grade marbled Hanwoo beef while you are here. If you have money to spend and want to end the trip with a serious send off, dine first-class at the Myongwolgwan.