Hongdae's Indie Scene
Arts & Culture
Hongdae is a natural beacon for attracting artists from all around the country
Hongdae is universally known as the premier spot in South Korea for live music. As it the location of Hongik National University, Seoul's top arts university, Hongdae is a natural beacon for attracting artists from all around the country, while providing opportunities and the means to produce new ones. The results are self-evident. On a walk through Hongdae on any given weekend, you can expect to see Seoul's youth out busking on the streets, hoping to draw the crowds. They're energetic, honest, and sponsored by no-one. They do it because they love what they do - make music.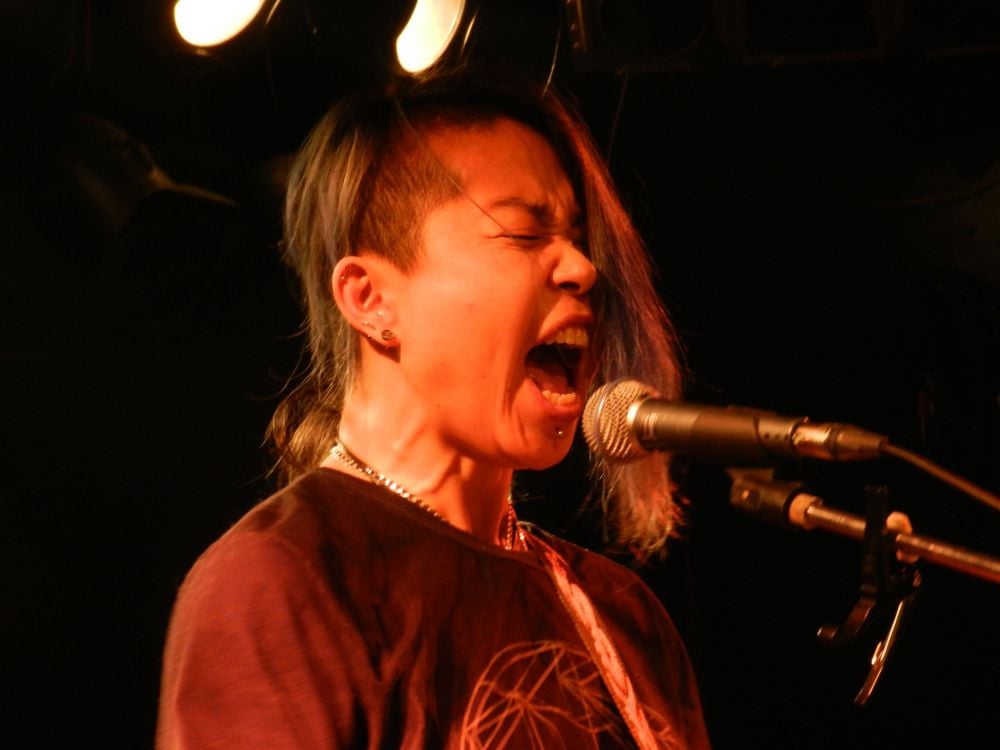 Although it's easy enough to find the musicians on the streets, where in the vast expanse of Hongdae's neon lights are the indie clubs? Where are the venues? Finding these places can be something of a challenge as lately, Hongdae is probably more well-known for its massive clubbing scene. Major clubs are on every street corner and while people still come for the music, they're coming to drink and dance.
Filling this information void comes DoIndie (www.doindie.co.kr), a foreign-run website dedicated to indie rock in South Korea. They shoulder the task of browsing through Korean-language websites to find the information, which is often scattered over an expanse of sites and compiling it in one place in English.
 "All the Korean websites are cluttered. They're like the café things and a bit of a mess and a nuisance to use," explains Patrick Connor, DoIndie's founder and a veteran member of Seoul's independent rock movement. "Everything was spread out, there was a website for this and a website for that…we thought we could do something better."
Only six months old, DoIndie provides much-needed information on the local indie scene, providing band information, show locations, and videos for Seoul's indie artists in English (as well as Korean) and is rapidly becoming a one-stop shop for people seeking information on the local indie rock scene. They do interviews with the bands they help promote to help the artists connect with fans to experience Seoul's independent rock scene. DoIndie is like having a cool music-junkie friend who knows every band, every place to be and what's going on in indie rock every weekend in Seoul.
One glance at DoIndie's collection of venues and artists illustrates just how vast the independent rock scene in Korea truly is. There's seemingly endless number bands being formed all the time and shows are always happening.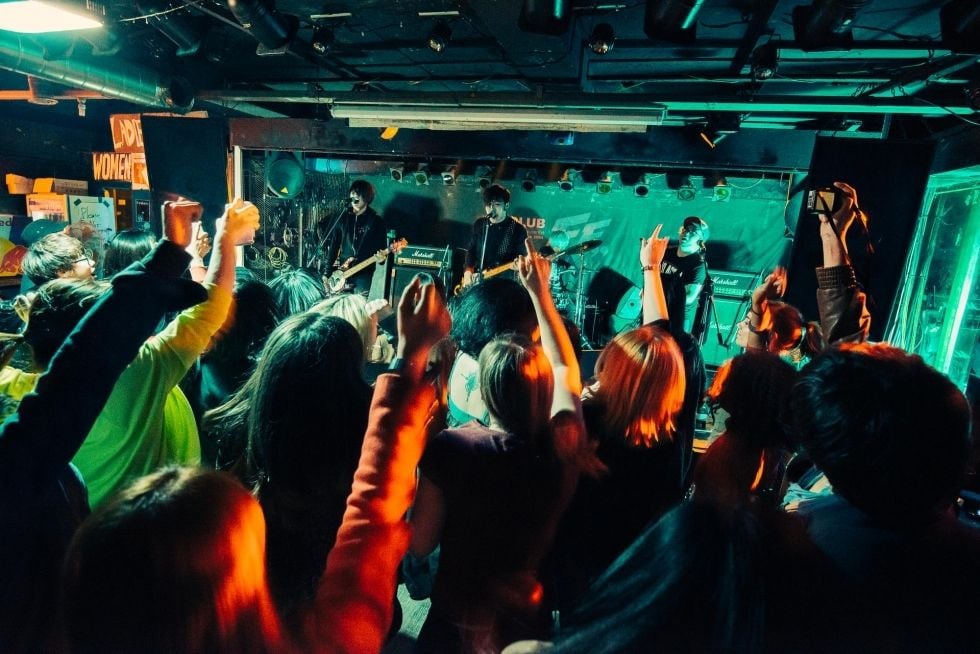 The two biggest venues for indie shows are Club FF and neighboring Club Ta. Club FF is a "classic" indie rock venue, at least before midnight. There are always shows happening in the early part of the night, before the basement club fills up with dancers and the DJ takes over for the live bands. Club Ta is a bit more laid back and relaxed than boisterous FF and is more quiet and comfortable. Club Ta is also a nexus for Hongdae's ska and ska-punk scene. 
Other popular indie bars include Strange Fruit, which hosts all kinds of acts but tends to gravitate towards blues rock. They have live music almost every night and is a great place to meet people who are into indie music. Just up the street from Strange Fruit are Badabie and Bbang. These two places are well known for being launch pads for some of Seoul's more popular independent rock bands and are great places to discover upcoming acts. For a different spin on your indie, try Prism Hall in nearby Hapjeong Station - they're known for  metal and hiphop.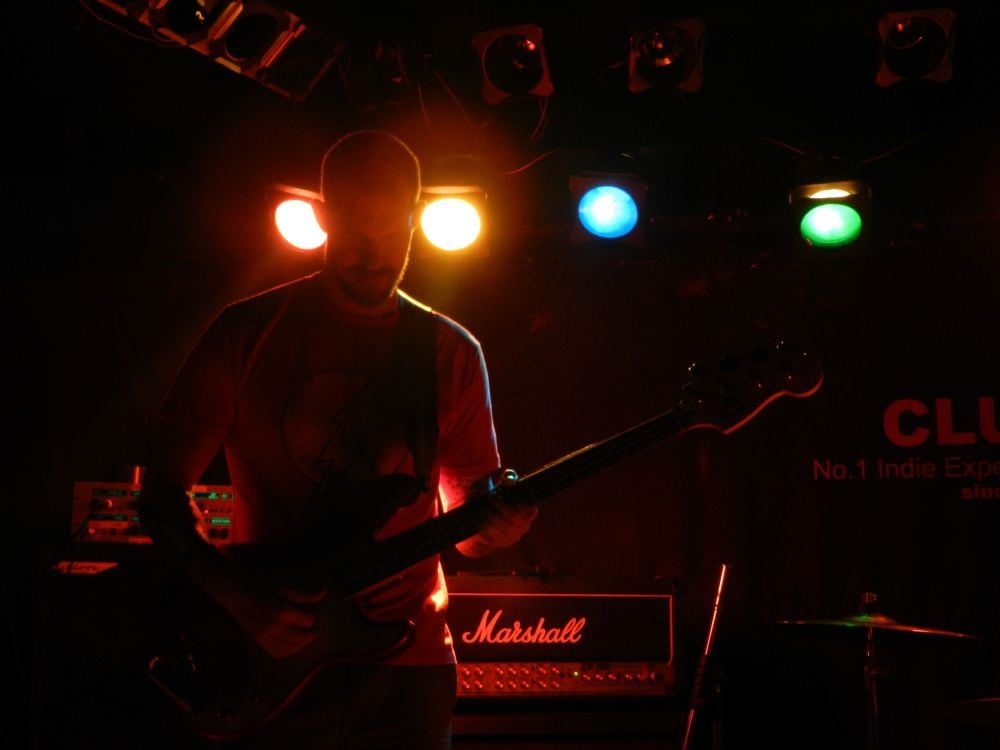 With blues, rock, hiphop, metal, ska, punk to name just a few musical genres in the scene, it's clear that indie rock in Seoul is expansive. It is nothing new to Korea, either. Although one might assume that the genesis of the independent rock movement came from the recent influx of English-speaking foreigners over the past 20 years, that would not be entirely accurate, explains Alex Ameter, an indie rock lover who helped open the venue Powwow.
"The independent rock scene has always existed in Korea in one form or another, just like everywhere else in the world. It existed during dictatorships, the transition to democracy, and exists today," he writes. "The difference has been the development of new styles, integration of international influence, or alternative culture."
Always existing and persevering through Korea's various developmental stages, independent rock seems poised for a big, albeit mainstream, expansion in the upcoming years. With the propensity of Koreans to become fans of anything they see on TV, bands such as YB and Ten Centimeters have focused Korea's music world away from traditional K-pop, at least a little. Ten Centimeters was originally a Hongdae indie rock band, but became famous after their television debut. Over the past three years, the singer-songwriter genre has exploded in Korea over the past three years, culminating into the annual Grand Mint Festival held every year in Olympic Park. Nicknamed the "Girls' Mint Festival," the festival is attended by mainly young Korean girls who have picnics in the park while cheering for their favorite particular artist.
These festivals are creating a lot of interest in the indie world, and are expanding the reach of the music to a larger audience. Despite the scale of some of these festivals, most of the bands playing are not controlled by the major labors, so the music remains honest without the controlling influence of major corporations. "It's a very exciting time to be discovering Korean music," says Rosemary Duncan, smiling with excitement. "Last year there were more festivals than any other year. A lot of [Korean] bands are now touring abroad."
For more information about Hongdae's indie rock scene, check out DoIndie at doindie.co.kr and be sure to check out their facebook page.